Servi-Car Restoration
Text and Pictures by Mark Trotta
Not too long ago, Harley-Davidson Servi-cars were easy to find and cheap to buy. Today, if you can find one that hasn't been butchered and actually runs and drives, it'll set you back as much as a vintage Shovelhead.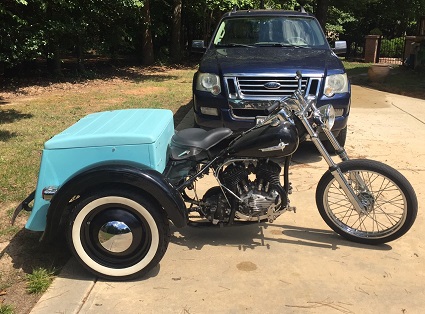 Part of the reason for this is many of the original Servi-car frames have been cut apart to make custom trikes, solo Flatheads and WL clone bikes.
The Purchase
In 2014, I was searching for a new motorcycle project. I saw an ad on ebay for a Harley 45 motor with frame and extra parts. The engine case number (61G-XXXX) told me it was a 1961 Harley trike, and I got the idea that if I could buy it for the right price, I could restore a Servi-car from the frame up.
Shortly after winning the bid, I hopped into my truck and drove out to pick up the engine, frame, and parts. Included with the purchase was several mismatched wheels, incorrect gas tanks, and boxes of assorted Harley parts. I was able to sell enough of the unwanted parts to get back what I had initially laid out. And so began my Harley Servi-car restoration.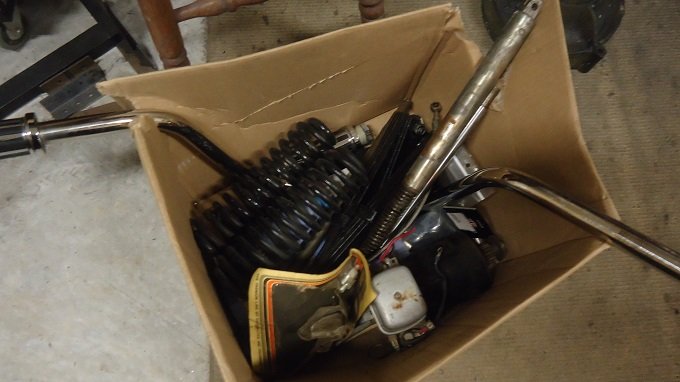 Considering it's now a half-century old, the Servi-car frame was in great shape. Looks like it was never repaired and all the tabs and mounts are still there.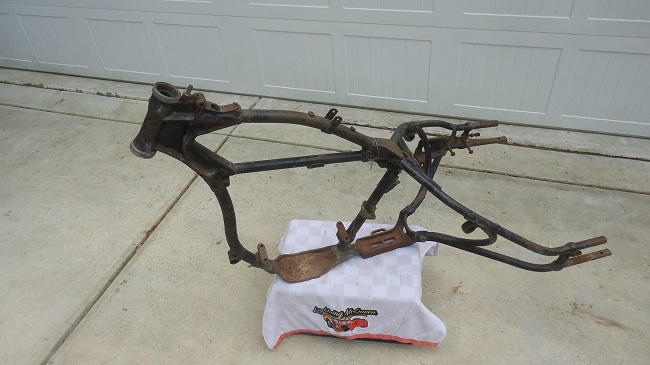 After bringing my Servi-car project home, I started locating and buying parts. I found a Servi-car rear axle with wheels, drums, and backing plates on ebay. The seller was willing to negotiate a little.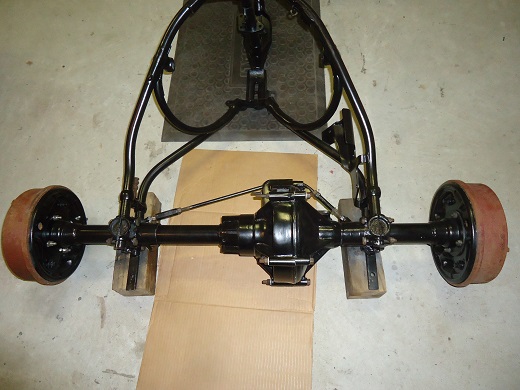 Harley Flathead 45 Motor
Whatever work an old engine may need can only be determined after complete disassembly and inspection. The 45ci flathead motor was gone over top to bottom, including splitting the cases and checking the bottom end.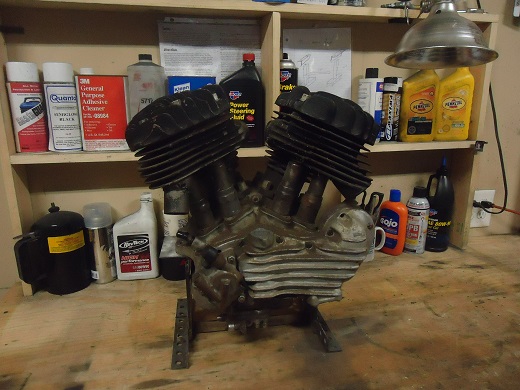 The Harley-Davidson flathead 45 motor was one of the Motor Company's most durable designs. Displacing 45 cubic-inches (750cc), the engine was so simple and so reliable, it stayed in production for 38 years. All original Harley trikes produced from 1932 to 1973 were powered by the 45ci flathead engine.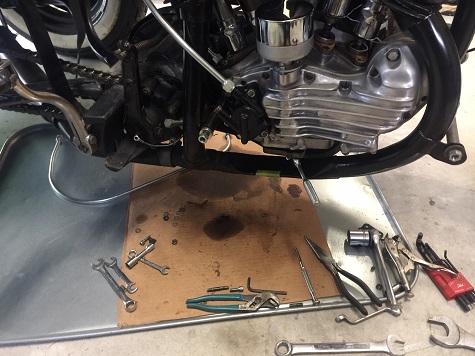 Servi-Car Brakes
I have heard from several old Harley trike riders that original Servi-Car brakes are marginal at best. There are two reasons for this. First, the front drum is under-sized for a 900-pound vehicle, and second, although the rear brakes work well, there is a lot of weight on them.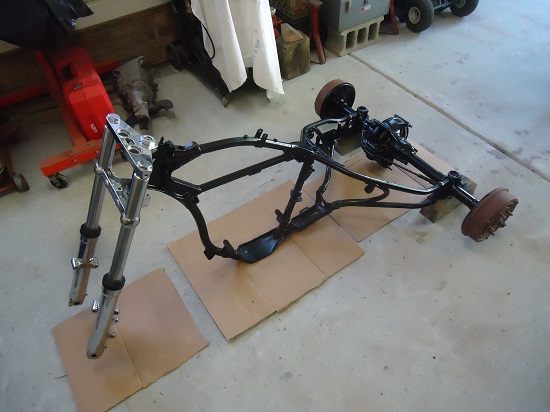 I found a used Wide-Glide front end on CL. It's not correct for a Servi-car, but it will allow me to run a front disc brake.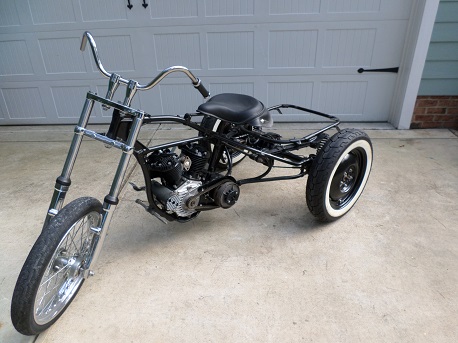 Harley 45 Drivetrain
I found a fresh rebuilt 3-speed w/reverse transmission on ebay. These are different than big-twin units; the 45 trans has the primary on one side and the drive on the other side. Servi-car transmissions use a different kickstart extension and side-cover than 45 solo models.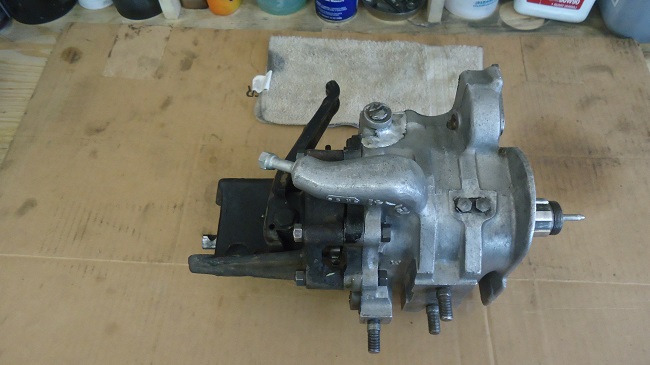 All Servi-car models were foot-clutch/hand-shift. Most were left-side shift, but some (mainly Police models) were right-side-shift.
After the engine was rebuilt and back on the frame, it was time to assemble the drivetrain. All 1941-1973 Harley 45 models are basically the same. Some Servi riders have switched to a bigger-tooth gear, but I chose to keep the stock 22-tooth motor sprocket.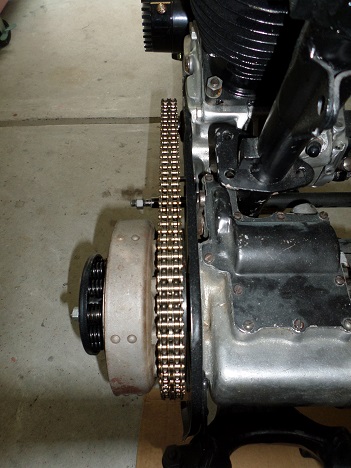 Chain-drive vs Belt-drive
Although belt-drive conversions are popular, I decided to run the stock primary chain for several reasons. First, belt drives need a very precise alignment. The flanges on belt-drive pulleys are not intended to guide the belt. If alignment is not precise, the belt will use the pulley flanges as guides, which will wear out the belt prematurely. Second, primary chains are much more forgiving - they will still work well even with a fair amount of discrepancy in location. A chain will also "curve" to allow for differences between transmissions.
Servi-car Gas/Oil Tanks
For over a year, I looked for a set of original Servi-car gas/oil tanks on ebay. I watched and bid on several rusted, dented, original Harley tanks, all of which eventually sold for $900 or higher. Finally, I bought an aftermarket set for half the price.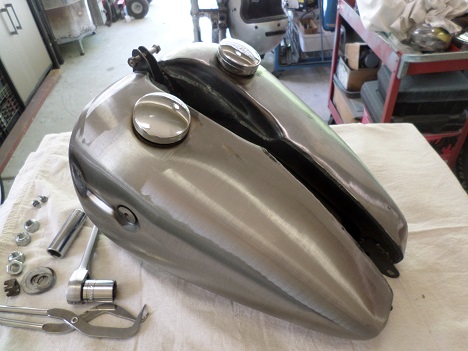 Servi-car Box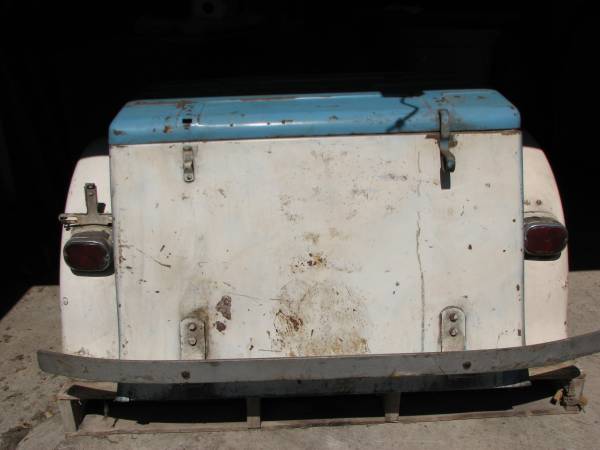 The Servi cargo box in the picture above had been in storage for over 30 years. It took untold hours to sand down to bare metal and paint.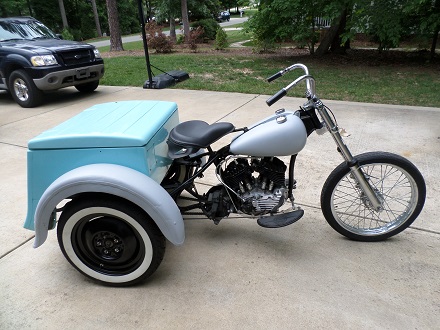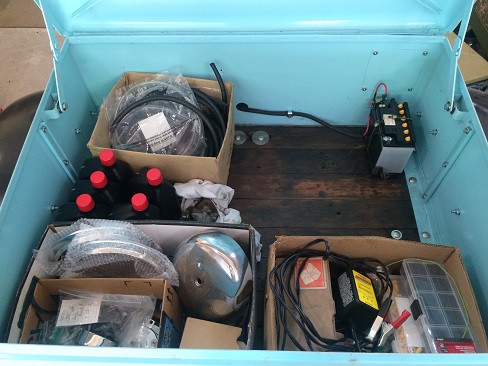 A Servi-car box is never empty.
Electrical System
The Servi-Car electrical system was the last major part of the restoration. Because the trike was missing most of the electrics, there was really no extra expense for me to upgrade from 6-volts to a 12-volts.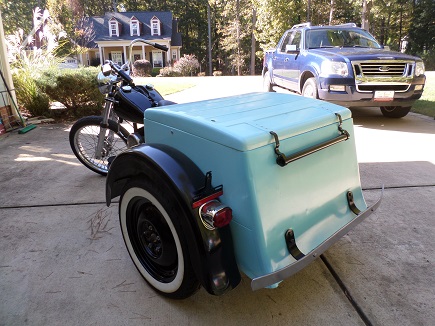 Not much more frustrating than trying to figure out electrical problems on an old Harley. I saved myself a lot of hassle and bought a Cycle Electric generator/regulator.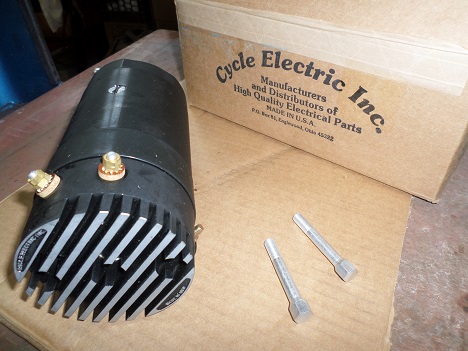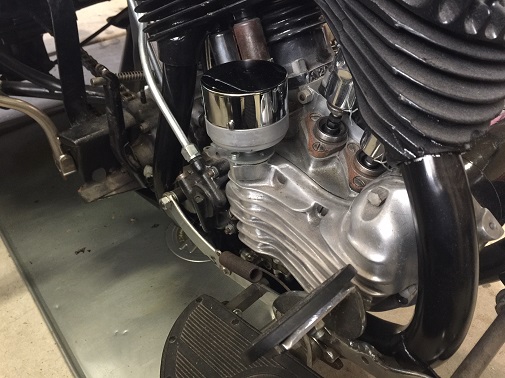 Harley-Davidson did not make a lot of Servi-Cars, and there's not many left out there. That's why there are so few choices for those of us needing an exhaust system.