DIY Harley Engine Stand
Article by Mark Trotta
If you'll be working on a motorcycle engine for a while, an engine stand is invaluable.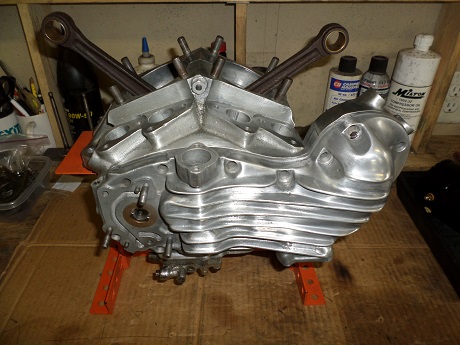 I built this stand for a Harley 45 Flathead, but it will also accept Harley Big-Twins 1936 to 1999 (Knucklehead, Panhead, Shovelhead, and aftermarket engines).
Sportster engines are different and won't fit.
The engine stand was made from old scrap metal I had around the garage.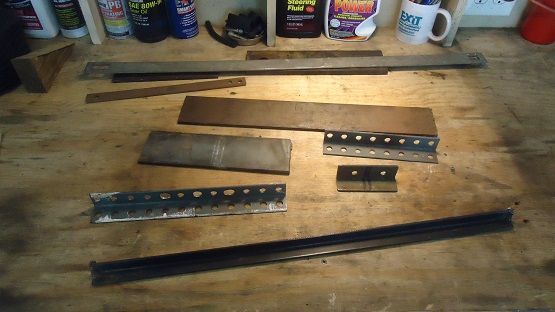 The angle iron is actually from an old bed-frame.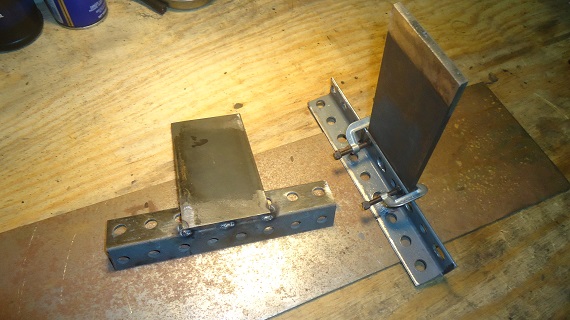 Measure twice, cut once!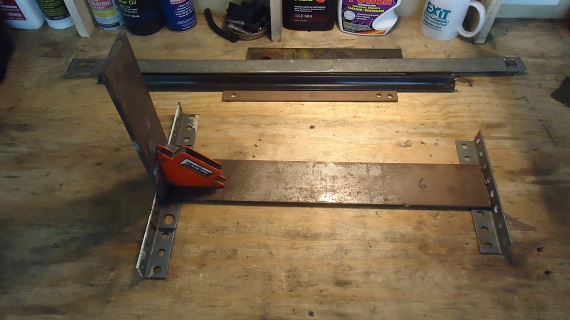 A 3/16" thick metal plate provides sufficient strength for the sides.
Plan Before Cutting Metal
This project began after I sketched out a few different designs on paper. Drawing it out gives you a good visual of what the finished stand should look like.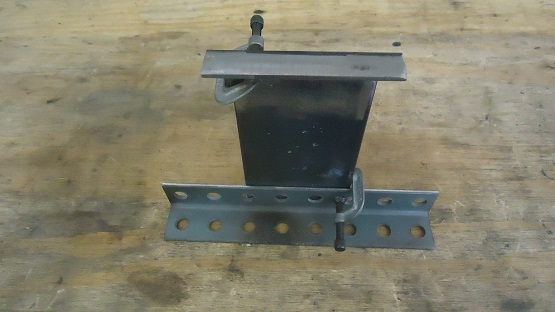 For the engine stand feet, I cut the length of angle iron with a die grinder. The sides were made from a piece of 3/16" x 5" metal.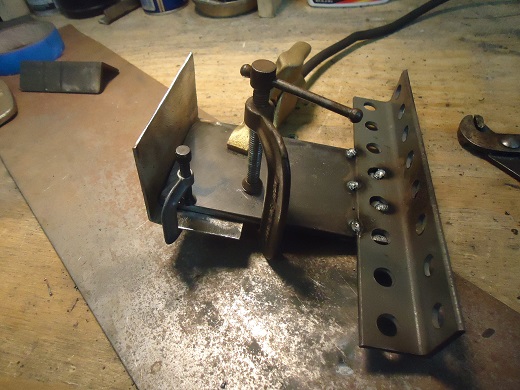 Fitting The Metal Together
After cutting the parts to exact size, I used a T-square to square up the pieces. Notice the 90-degree magnet to hold the metal in place while tack welding.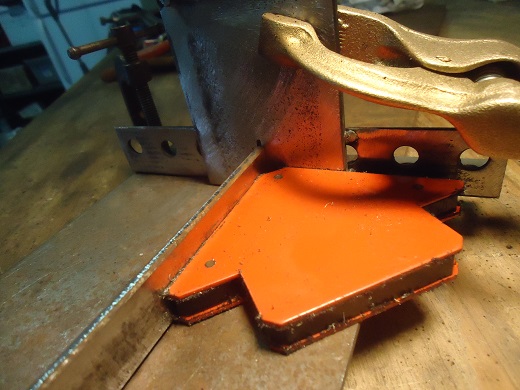 Tack-Weld Pieces Together
Clamp and make a good ground with the brass ground clamp.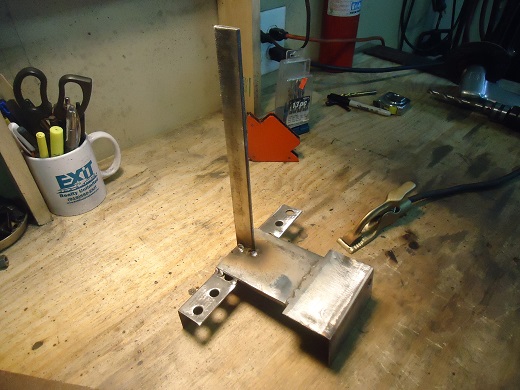 After the bolt holes were drilled the stand was checked for fit.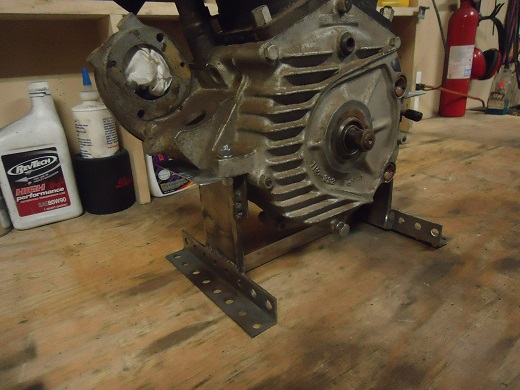 The stand was then sprayed with a few coats of primer and paint.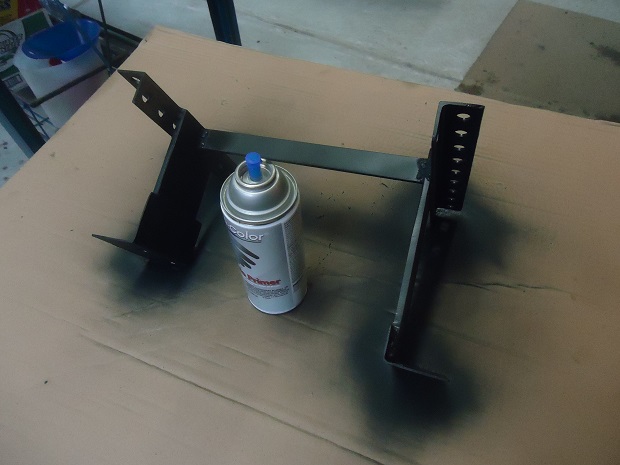 No it's not Harley Orange, it's Allis Chalmers Orange!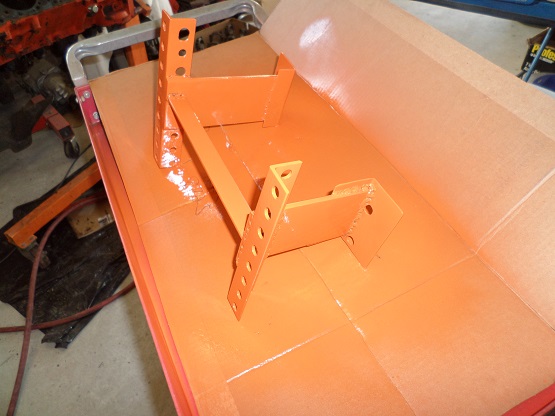 Chevy Orange engine paint would also work.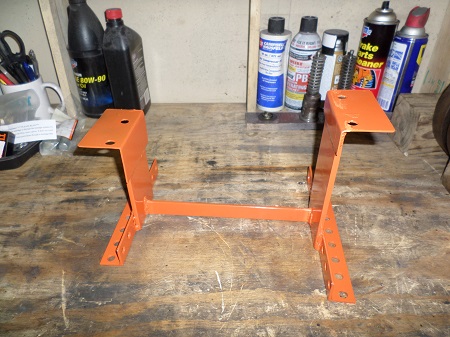 An unintended benefit of using the angle iron was the pre-drilled holes. If the need arose, the engine stand can be solid-mounted to a work bench with two or more holes, or loosely mounted with just the one hole, which would allow the stand to be rotated around.
Equipment Used For This Project:
Milwaukee Portaband Saw
110 volt MIG Welder
75 percent argon/25 percent CO2 shielding gas
030 Solid Wire E70s
Welding Clamps (small and medium)
******************
Related Articles: