About Me
Hello, I'm Mark Trotta. Thank you for visiting my classic motorcycle site.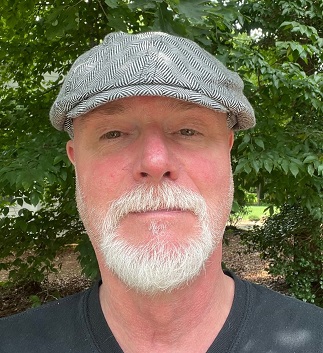 I've been riding and wrenching for 30+ years, and in that time, I've brought home numerous car and motorcycle projects. Because of this, two things have happened; I have become quite familiar with old iron, and I have pushed the limit of my patience far beyond what I thought it was.
I didn't always have the skills and tools and equipment needed to build motorcycles - they were picked up along the way as I got deeper into projects.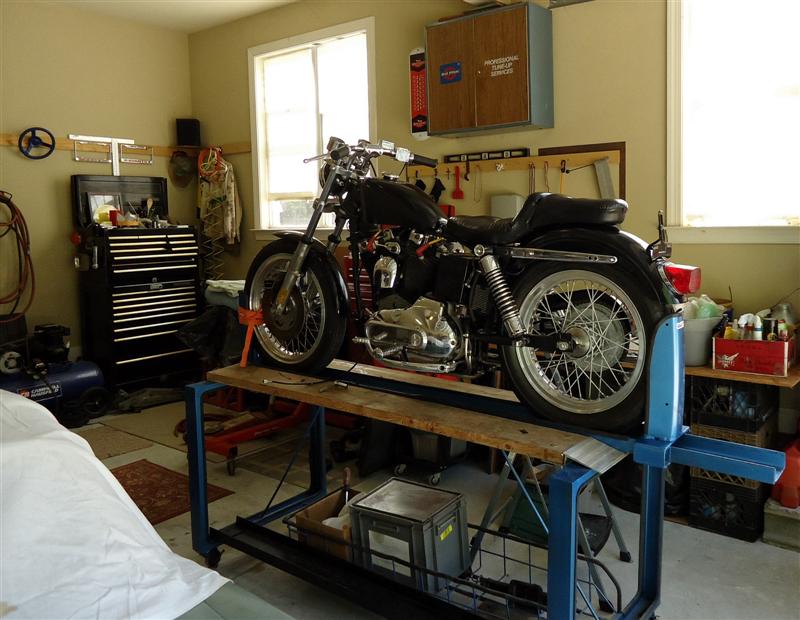 Hopefully my experiences restoring old motorcycles will help other classic bike enthusiasts from a headache or two. It's to your benefit to spend time on the internet, participating on forums, emailing companies, and googling reviews before you start a major project. Do some homework and save yourself some time, money, and grief.
**********************
What I Ride
My first motorcycle was a 1972 Harley-Davidson Sportster, which I bought wrecked in 1981. There was no internet then, all I had for guidance was a few motorhead buddies and the factory shop manual. But six months later, I was riding.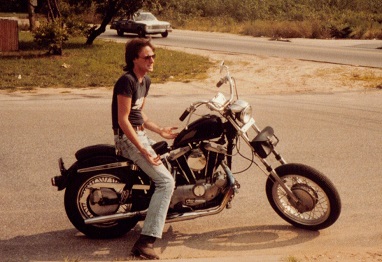 After several riding seasons, I decided to convert the Sportster into a custom hardtail, so I needed to find another daily rider.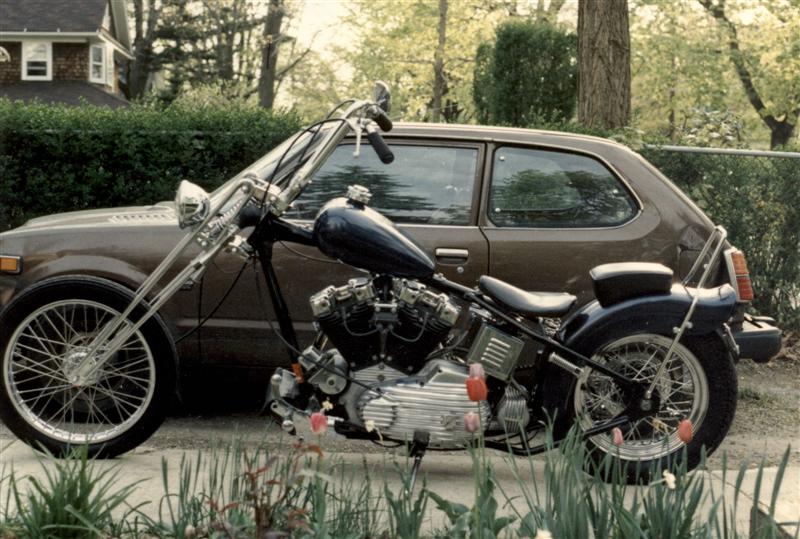 From 1983 to 1988, a Yamaha Seca Turbo was my commuter bike.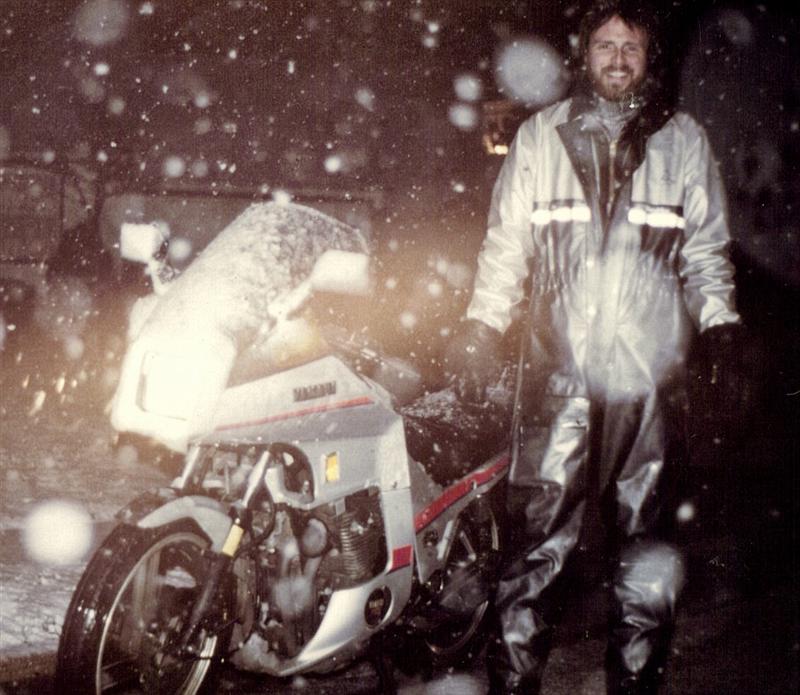 The Seca Turbo was a fun (and fast) bike. And as you can see from the picture above, it got me through all kinds of weather.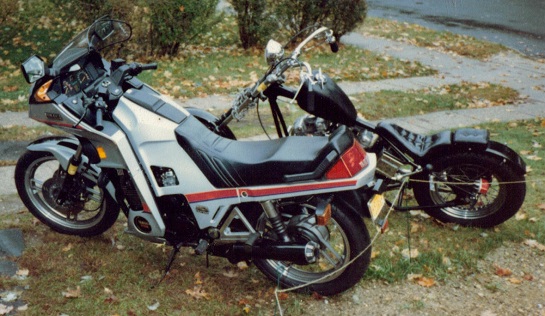 During this time in my life, I chose not to own a car, and the two bikes were my sole transportation. I thought nothing of alternatively riding right-side shift and left-side shift bikes!
******************************
Triumph Trident
I bought this 1974 Triumph Trident as a basket case, non-running and parts missing. With three cylinders, three carburetors, three sets of mechanical points, and a zener diode, this bike was a challenge!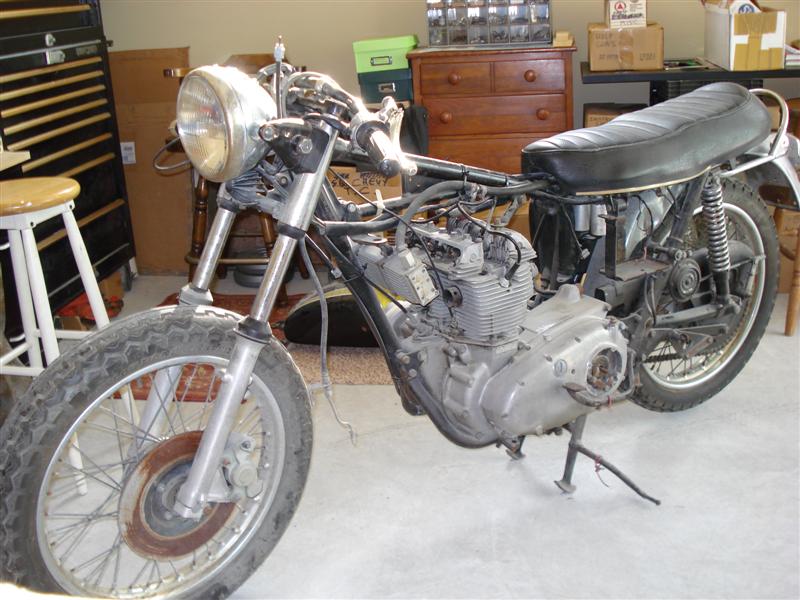 Before and After Triumph Trident Restoration.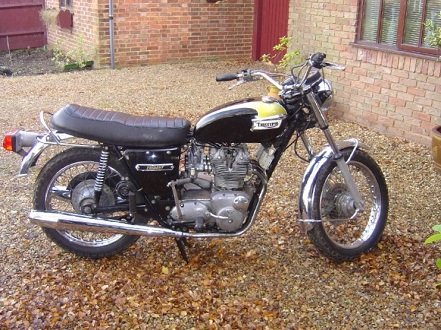 ******************************
Road King FLHRI
From 2005 to 2010, I rode a Harley Road King. At the time, I was working at a Harley-Davidson dealer in the county below mine. It was a 70-mile commute, and the King was a good ride.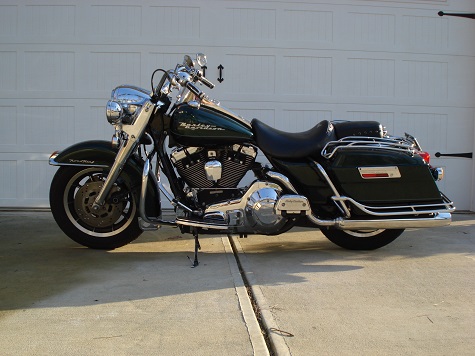 After five years, I decided cruisers weren't for me and sold it.
******************************
In 2012, I bought a basket-case 1976 Sportster.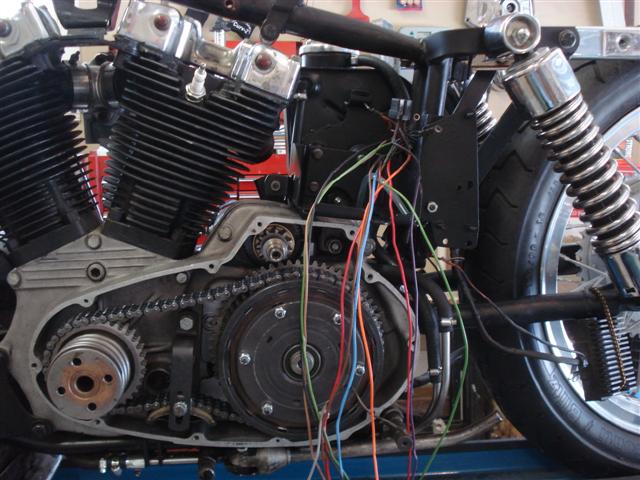 Before and After 1976 Sportster Project.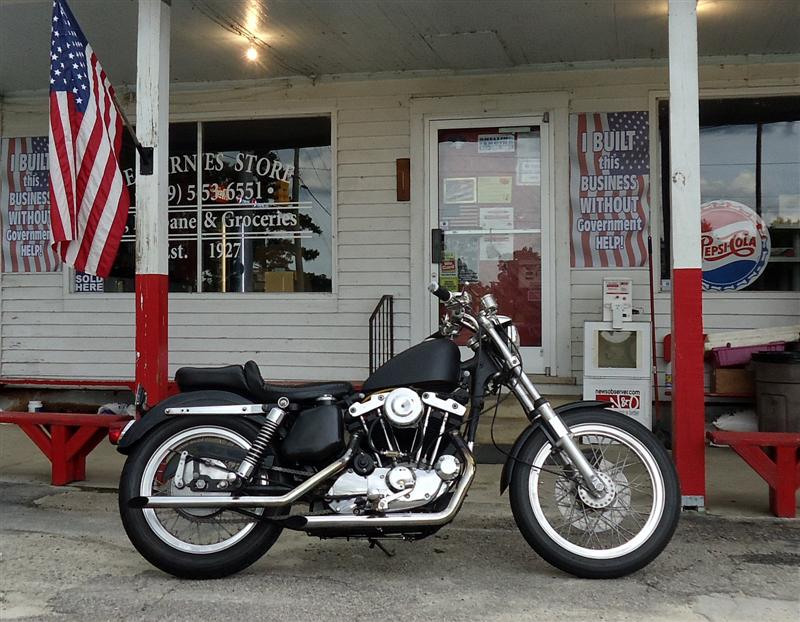 Vintage Trike Restoration
I found this Harley trike project on ebay in 2014. Purchase price included a frame, a disassembled motor, and boxes and boxes of parts.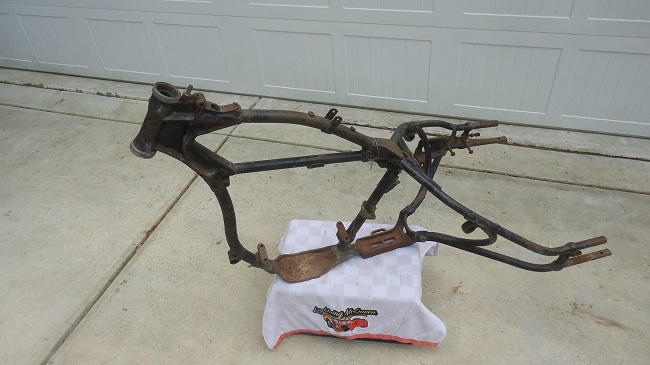 Before and After Harley Servi-Car project.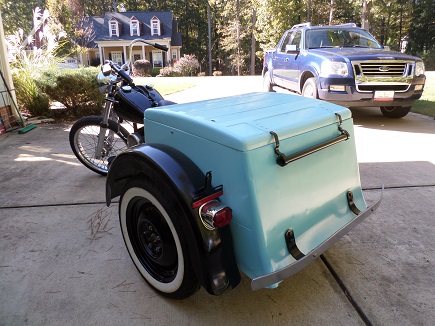 *******************************
BMW Oilhead
My daily rider from 2017 to 2022 was a BMW R1100R. In addition to replacing front and rear tires, routine oil changes and tune-up, other repairs included replacing the in-tank fuel filter, replacing the battery, replacing the starter, and replacing leaking fork seals.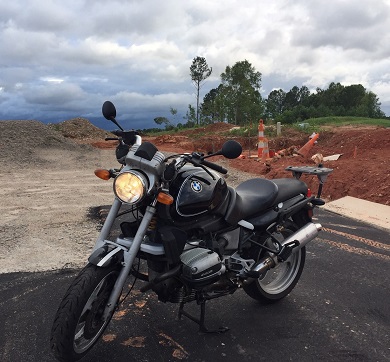 I also had to replace the ignition switch due to a stuck key.
*******************************
Covid (2021-2022)
During the Covid pandemic, I got sick, and was out of work for months. Lingering symptoms included shortness of breath, fatigue, and dizziness. I didn't think I'd ever be able to ride again, so I sold the Beemer.
*******************************
2023
Finally got back to normal health and sure hope I stay this way! This year I turned 66 and have retired from my day job. A few more motorcycle projects have followed me home, including a 1974 Norton Commando.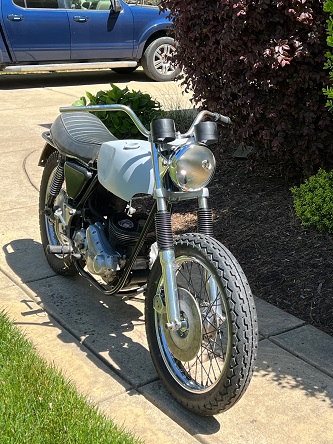 *******************************
You can contact me at: Mark @ Classic-Motorcycle-Build.com
Please Ride Safely.