About This Site
Vintage bikes take you away from the clutter of today's technology and back to a time of mechanical simplicity. If you enjoy reading about, working on, or just plain riding classic motorcycles, this site was written for you.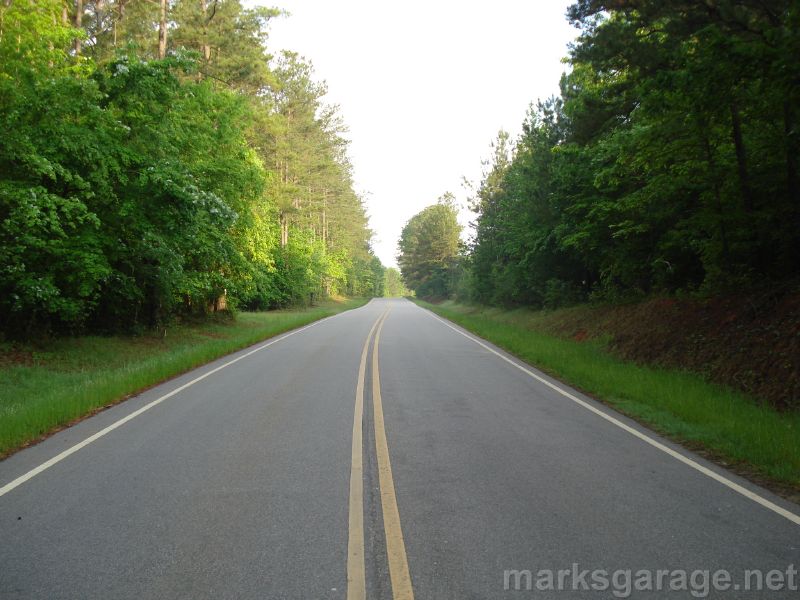 About Me
I've been riding and wrenching for 40+ years, and in that time I've brought home numerous disassembled and basket-case cars and motorcycles. Because of this, two things have happened; I have become quite familiar with old iron, and I have pushed the limit of my patience far beyond what I thought it was.
My first motorcycle was a 1972 Harley-Davidson Sportster, which I bought wrecked in 1981. It was the only way I could afford the bike I wanted, but six months and $500 later, I was riding. I rode this bike for 13 years.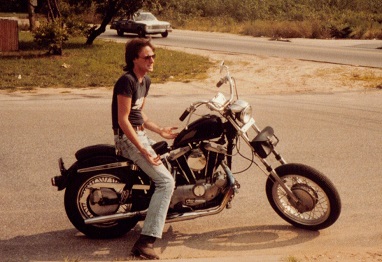 I've owned and enjoyed many different types of bikes, and have commuted many years on motorcycles. In 1983, I bought a Yamaha Seca Turbo to be my daily rider while I was building my Hardtail Sportster. As you can see from the picture below, it got me through all kinds of weather.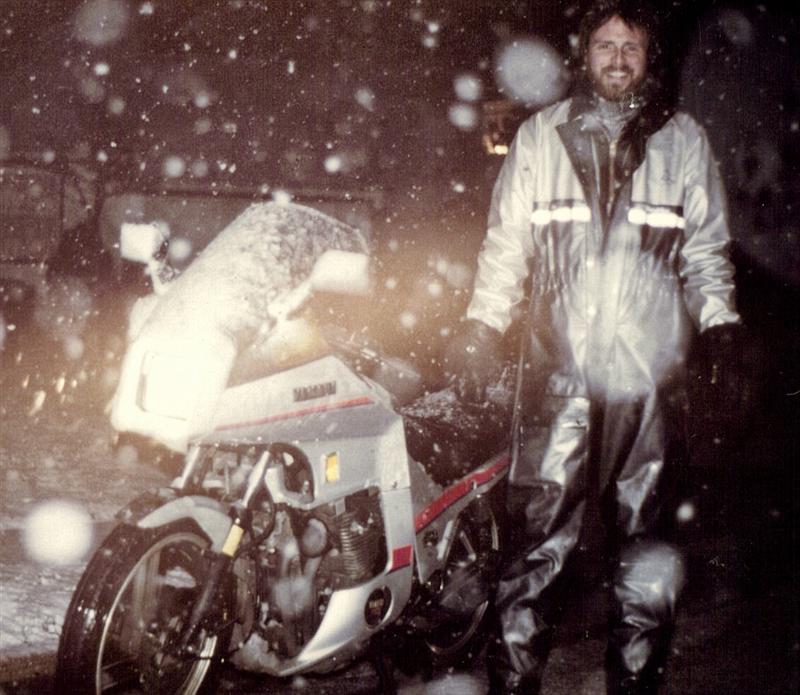 From 2005 to 2010, I rode a Harley-Davidson Road King. At the time, I was working at a Harley-Davidson dealer in the county below mine. It was a 70-mile commute, and the King was a good ride. After riding it for five years, I decided cruisers weren't for me and sold it.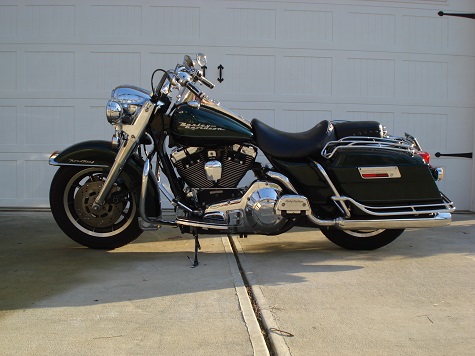 In 2010, I was looking for another bike, but without having the money to buy a complete running motorcycle of any quality, my only choice was to find a good project bike.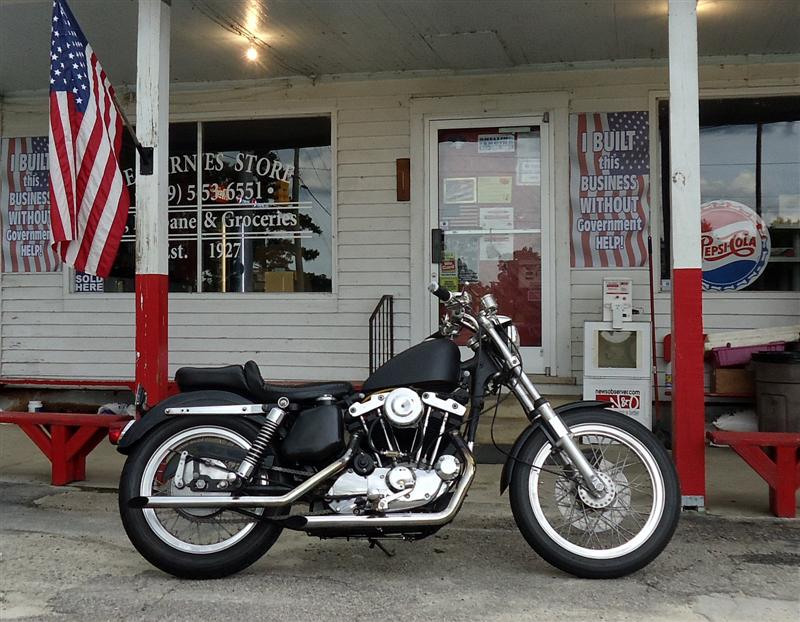 In 2012, I found a basket-case 1976 Sportster for sale. After two years, it was together and running strong. I stayed with the Sportster for a couple more years, then sold it in 2014. Shortly after I bought a 1961 Harley trike.
1961 Servi-Car
What's more nostalgic than a flathead-powered three-wheeler? I found this Harley trike project on ebay - a frame, a disassembled motor, and boxes and boxes of parts.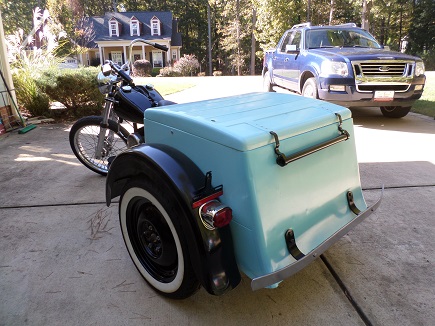 Current Street Bike
This 1995 BMW R1100R is my daily rider. The R-series motorcycles are called "Oilheads" because the heads are oil-cooled, but the cylinders are still air-cooled like traditional flat-twin Beemers (Airheads). It's smooth, reliable, and comfortable, and when called upon, it gets up and goes!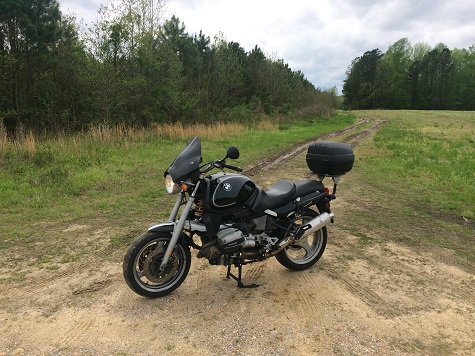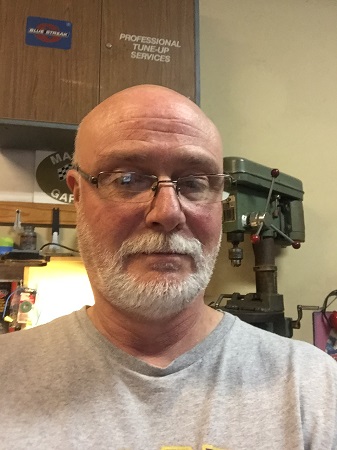 Thank You
This website is made possible with the support of readers like you. When you use the links on these pages to purchase tools and gear,  the small commissions from those sales allow me to keep this site going. For all those that do, thank you for your support.
Ride Safe And Live
When I was in my early twenties, I could care less about motorcycle safety. What changed that was an accident that a friend of mine had. His name was Palmer, and he was an experienced motorcyclist. He didn't own a car and rode all year round. Today we call them bad-weather bikers.
Palmer was an older and more experienced rider than I was, but that didn't help the day an elderly woman pulled out in front of him. She claimed she didn't see him. His helmet certainly saved his life.
He was still unconscious when they got him to the hospital. When he finally came to, they told him he may never walk again. Little did they know how stubborn he was. Well, he's still alive and well, and walks with a bad limp, but was never able to ride a motorcycle again. The day after Palmer's accident, I stopped wearing my $20 helmet and bought a real one. A quality proper fitting helmet is the most important piece of motorcycle gear.