Hardtail Sportster Build
Article by Mark Trotta
Originally, all motorcycles were hardtails, and since there are no rear suspension components, a hardtail frame is much lighter and less complicated than a conventional swing-arm frame.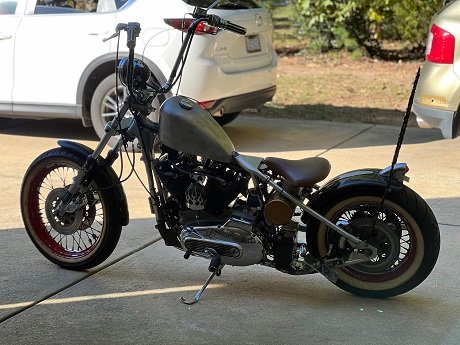 Complete Frame vs Partial Hardtail Frame
Hardtail motorcycle kits contain just the rear half of the frame. They are offered as either bolt-on or weld-on to the stock main section of your Sportster.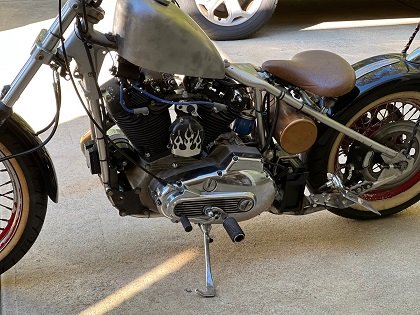 The biggest advantage of a hardtail kit is they allow you to keep the VIN number on the frame, so no custom title is necessary.
Bolt-on hardtail kits are easier to install, so they're not permanent. This means the bike can be returned back to it's original formation.
On the Ironhead pictured above, the builder installed a bolt-on kit, tightened up the bolts, and then tack-welded the bolts so they couldn't vibrate loose.
****************************
TC Bros Hardtail Kit
This hardtail rear section from TC Bros fits 1982 through 2003 Sportsters.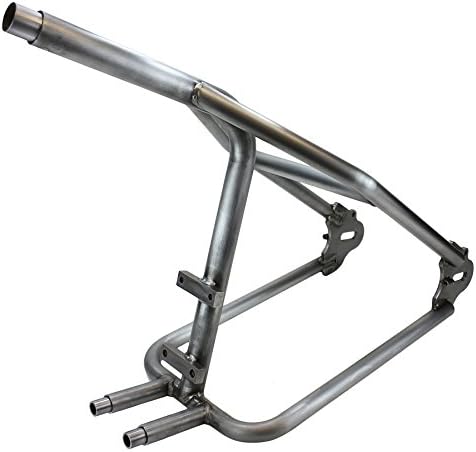 ****************************
Complete Hardtail Frame
When you buy a complete hardtail frame, most brackets that you need are already welded on. These will include oil tank mounts, battery box mount, rear fender bracket, and fork-stop tabs.
On older Ironhead Sportsters with a rear drum brake, you'll also need a rear brake stay tab for the brake cable.
Custom brackets can also be fabricated and welded on.
Building a hardtail Sportster is simpler than building a hardtail Big-Twin Harley, because there is no separate transmission that needs to be aligned. However, the rear-wheel chain sprocket needs to be lined up with the engine sprocket.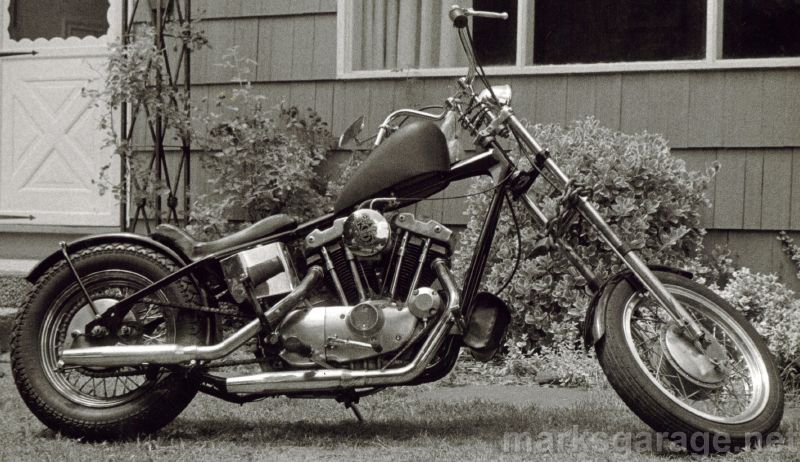 The only way to ensure that the two sprockets line up is trial and error. It's a time-consuming process of adding/removing axle spacers on either side of the rear wheel until the chain and sprockets line up.
High Mount Gas Tank
As an alternative to welding mounting tabs onto the frame, you can buy a gas tank that already has them. The low tunnel, high mount tank retains the classic Sportster look, but the original-style mounts were replaced with tabs front and rear.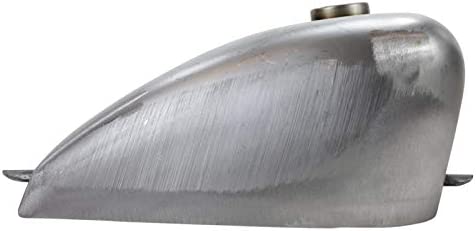 Rear Fender
A popular choice for rear fender is a 6" flat steel fender. They're cheap, easy to fit, and gives you that Old School chopper look.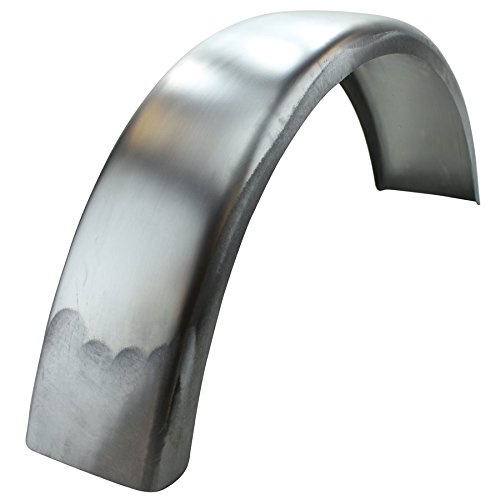 Rear Fender Mounting
A sissy bar adds a little bit of style, plus it gives you a convenient mounting place for the rear fender.
Overall Stance
One of the hardest and most overlooked parts of a any hardtail build is how the bike will sit when done. The way to check overall stance is to trial-fit everything, including the motor. The motor needs to be put on the frame to put weight on the front end, so you can get an accurate view of how the bike will sit. And don't forget the weight of the rider will bring it down some as well.
An essential part of building any sort of custom chopper, bobber, or cafe racer, is getting rid of unnecessary items. This usually includes bulky fenders and gas tanks, and trimming down unnecessary electrical parts, such as signals, gauges, relays and switches.
After assembling and disassembling the bike several times, make sure everything fits before final painting. The frame usually gets painted an offset color from the gas tank and fenders, but that's up to you.
****************************
Best Front End For Hardtail Frame
Aside from re-using existing front forks, you can to swap the front end to something with more visual appeal. Two common choices are a springer (chrome, brass, or black) or girder front end.
Girder vs Springer
Girder front forks were fitted to motorcycles for many years before hydraulic forks came about. Pound for pound, they will deflect less than other types of front suspensions.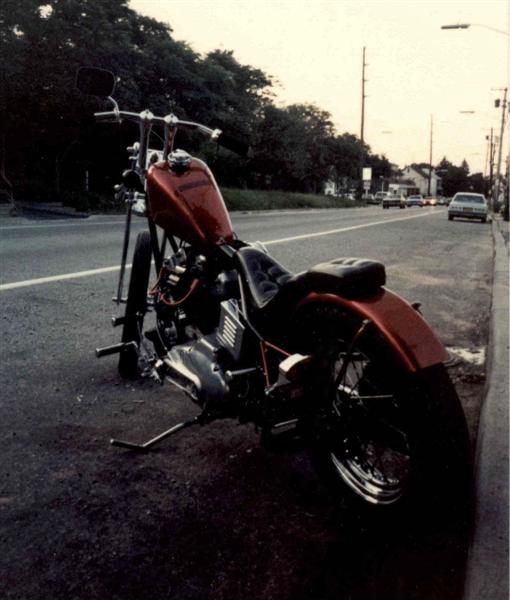 On my old '72 Sportster Hardtail, my first choice was a springer, but then decided on a 4" over P&P girder front end with a single shock. I rode with that front end for seven seasons.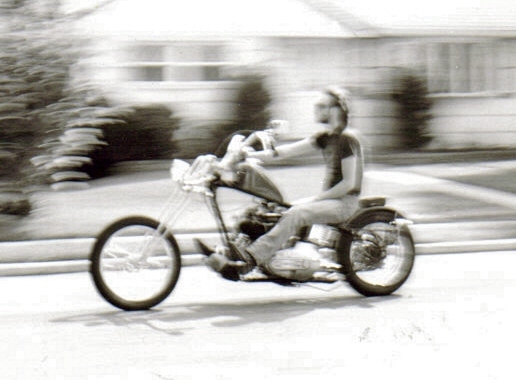 Another choice for front end is a Wide Glide Conversion.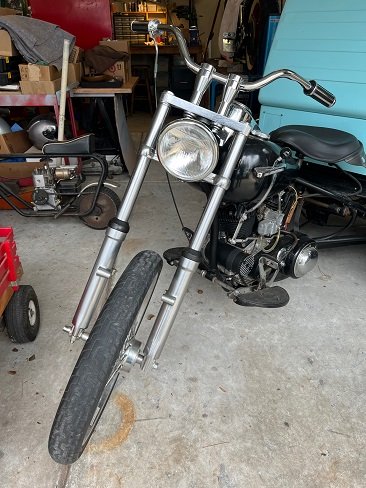 There's plenty of handlebar choices!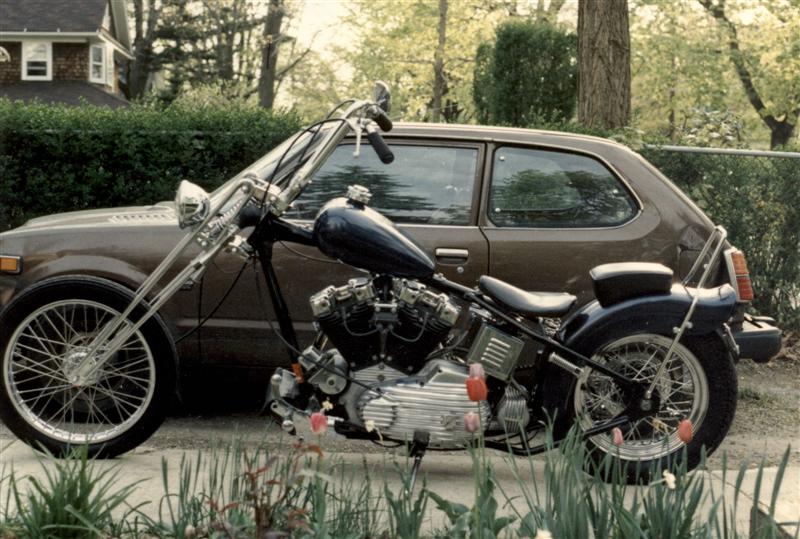 ****************************
Related Articles: