1976 Sportster Project
Text and Pictures by Mark Trotta
When purchased, this 1976 Sportster XLH had a disassembled motor and the main wiring harness had been cut in half - but the price was right!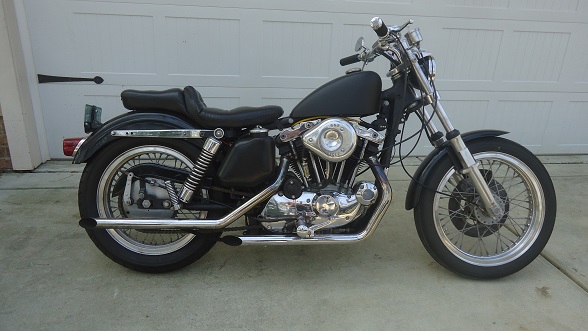 This bike is a "Liberty Edition" model, which was offered in honor of America's bicentennial. In addition to special graphics on the gas tank, Liberty Edition models featured alloy spoke wheels (19" front and 18" rear). Unfortunately, the tank was too badly rusted inside to re-use.
Harley Sportster Production for 1976 was: 5,238 XLCH models and 12,884 XLH models. It is unknown how many were Liberty Editions.
_________________________________________________
_________________________________________________
The Purchase
The previous owner stated that he attempted to fix a starting issue, which led to removing the starter motor, then the solenoid, pinion shaft and gear, and housing. One problem led to another, and he ended up buying a used Evo Sportster to ride, while the '76 just sat in his garage for several years.
After buying the bike and getting it home, I went through all the parts boxes, and wrote out a project planning guide. This included a rough outline of what needed to be done, best order of assembly, time frame, and approximate cost.
The plan was to get the bike together using whatever pieces I had, and spend as little as possible. I also wanted to remove unnecessary clutter, and hopefully shed a little weight.
The electrical system on this Sportster needed complete rewiring. Most of the electrical on the bike had been removed, including the starter, solenoid, relay, and voltage regulator.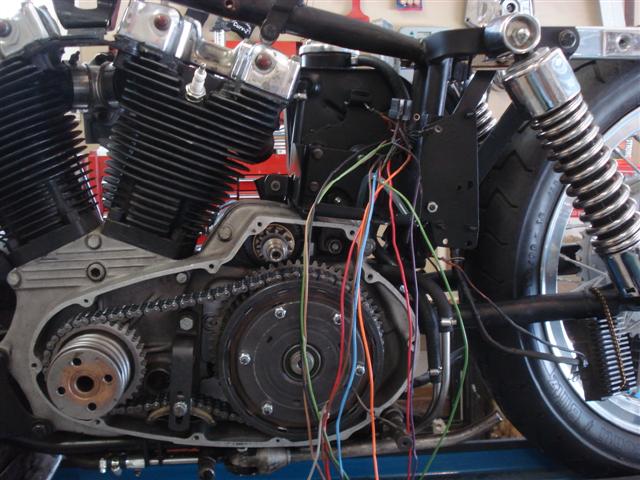 No, not a 1,000-piece jigsaw puzzle, a 1,000cc jigsaw puzzle!
During the rewiring, I replaced the original Sportster buckhorn bars with drag bars. And since I was not going to re-use the bulky hand controls which came on the bike, wires for the start and stop buttons and turn-signal switches were no longer needed. They were tagged and removed. All wiring went inside the handlebars.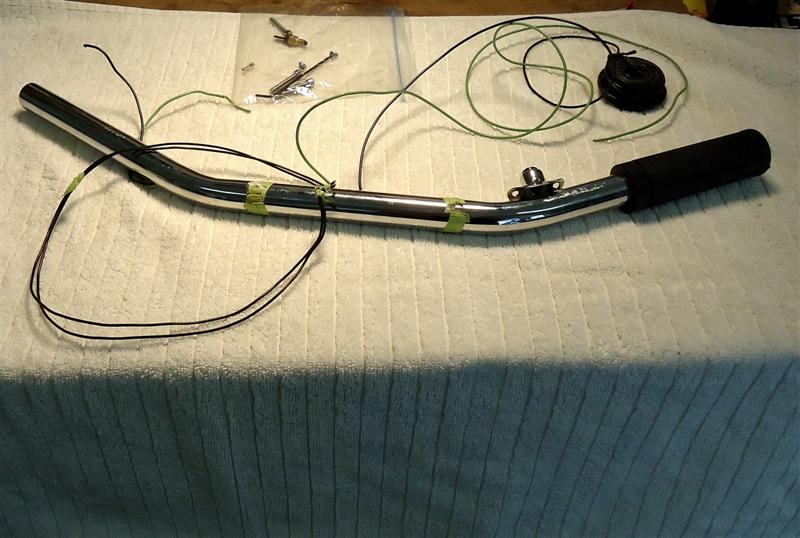 Left-Side Shift
There were two years of Sportsters that had a crossover shaft to make them left-side shift (1975-1976). I've read that some people had issues with this set-up, but I had no problems at all shifting or braking my bike.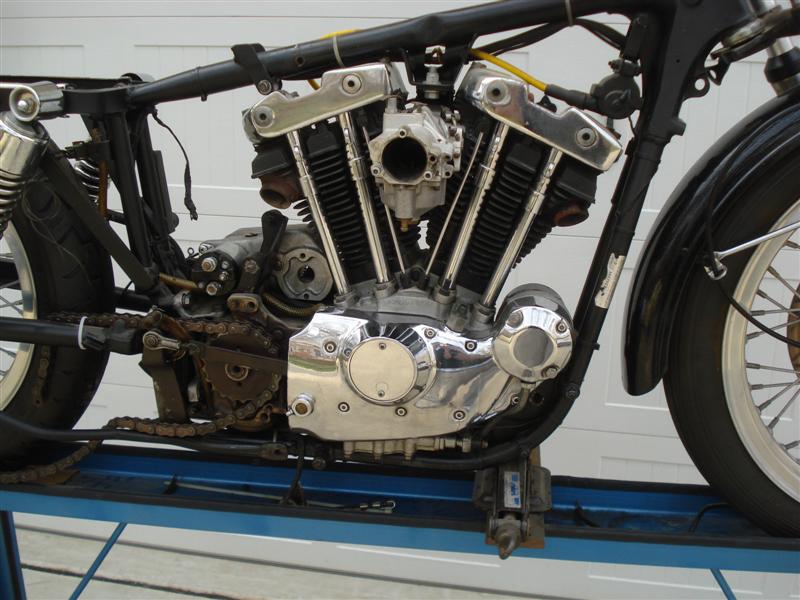 Starting in 1977, Sportster engine cases were modified and all models thereafter would be left-side shift.
*********************
I have three different service manuals for Ironhead Sportsters.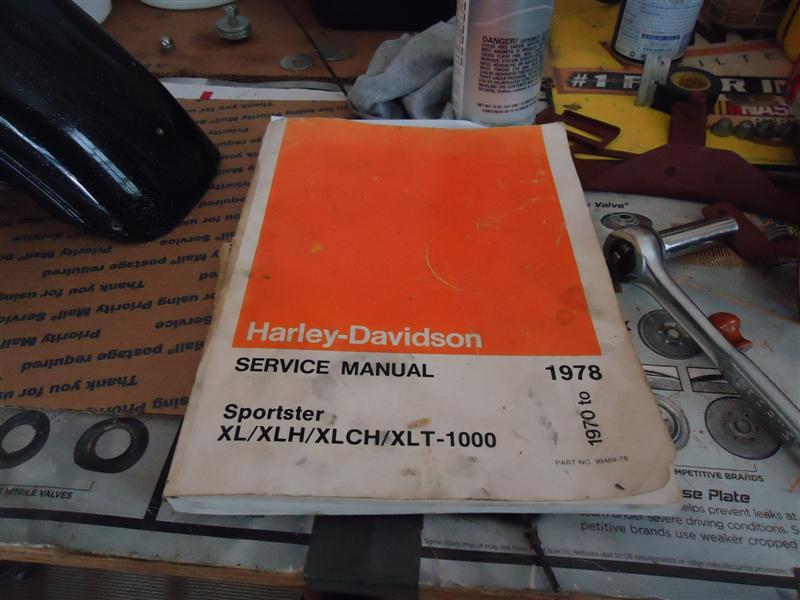 I've found mistakes and misprints in two of them, so I've learned the art of "defensive reading".
*********************
There are really only two reasons to remove a primary chain on a 1976 Sportster: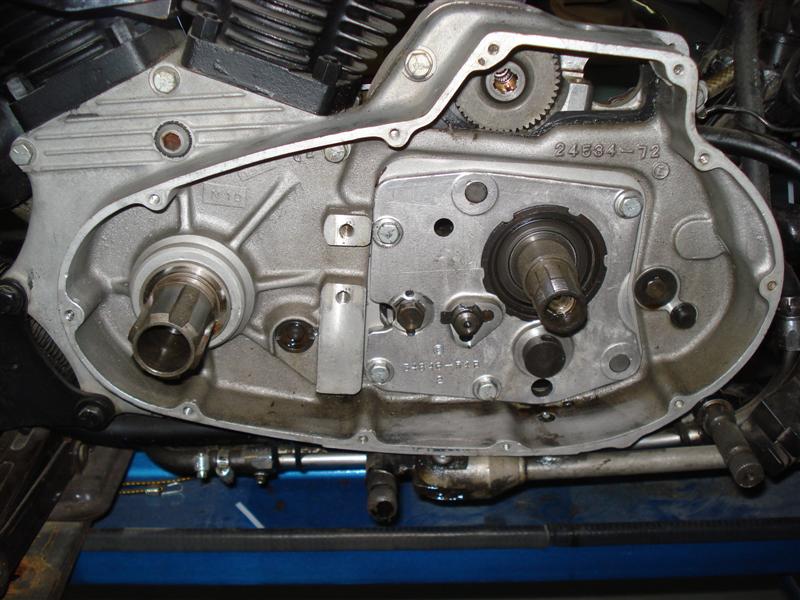 You either need to get to your transmission, or you're replacing the starter Bendix gear.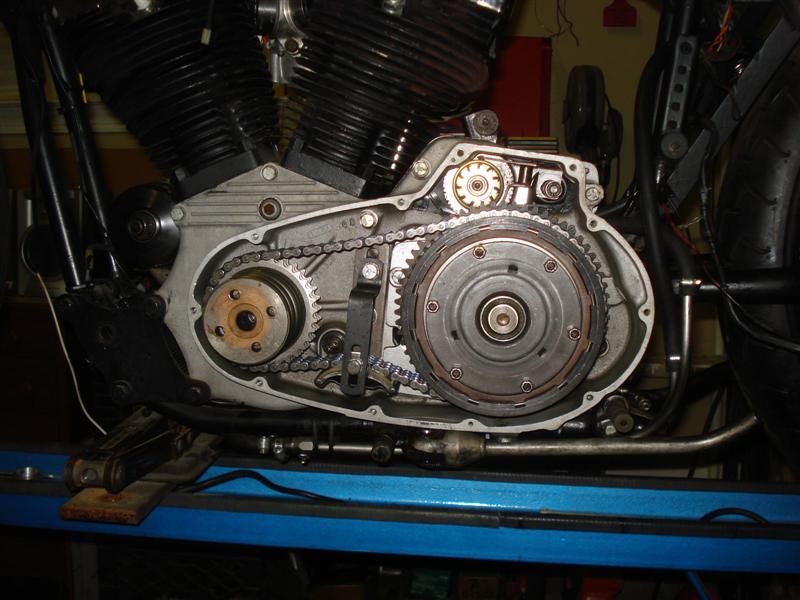 *********************
Brakes
Rebuilding the front brake caliper was followed by rebuilding the master cylinder.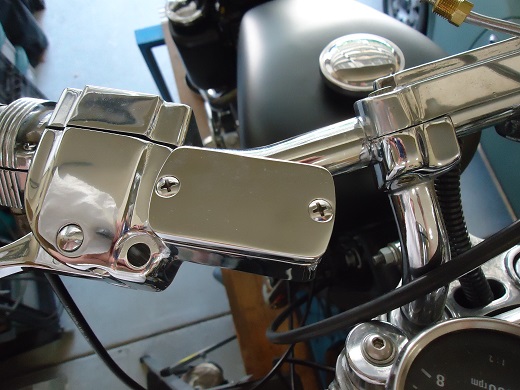 Bleeding the front brake caliper.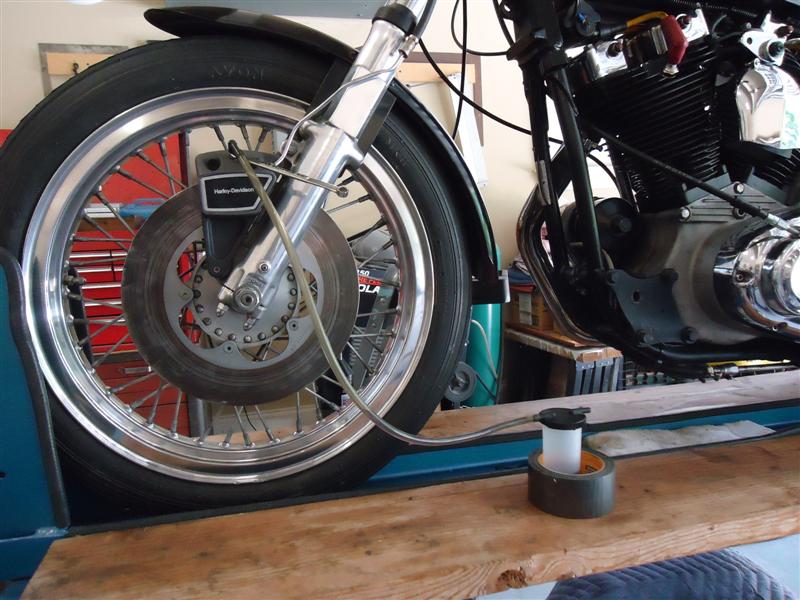 *********************
Carburetor Swap
When purchased, the bike came with two carburetors; the original 38mm Bendix and an S&S Super B. The B had come off a Harley Shovelhead, and the previous owner had de-jetted it down three sizes to run on the Sporty, but there was still an off-idle bog. No matter how slow I rolled it, it would not help.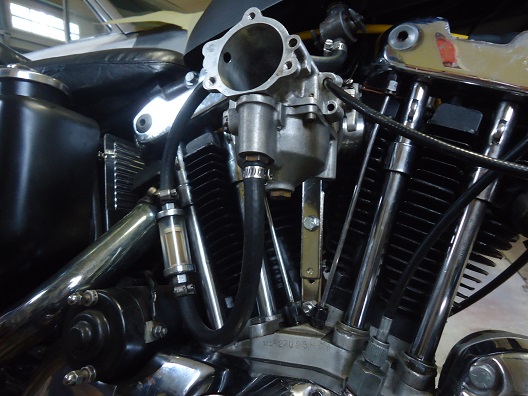 Only after re-jetting the Super B several times, the bike run smoother and faster.
*********************
Over the course of two years, I got this old Sportster back on the road. My original projection was one year...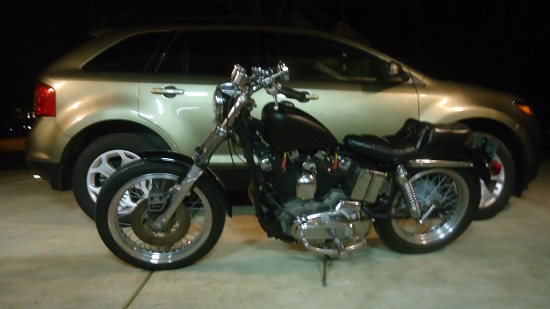 After a few months of riding, the leaking fork seals were replaced.
*********************
Related Articles: