Bendix Carb Overhaul
Article by Mark Trotta
Originally fitted to 1960's Harley-Davidson Big-Twins and Sportsters, the Bendix carb is a popular choice for classic motorcycle builders and restorers who still ride their old scoots. They are relatively simple units that are easy to mount and easy to tune. Properly set up, they'll provide good performance and gas mileage.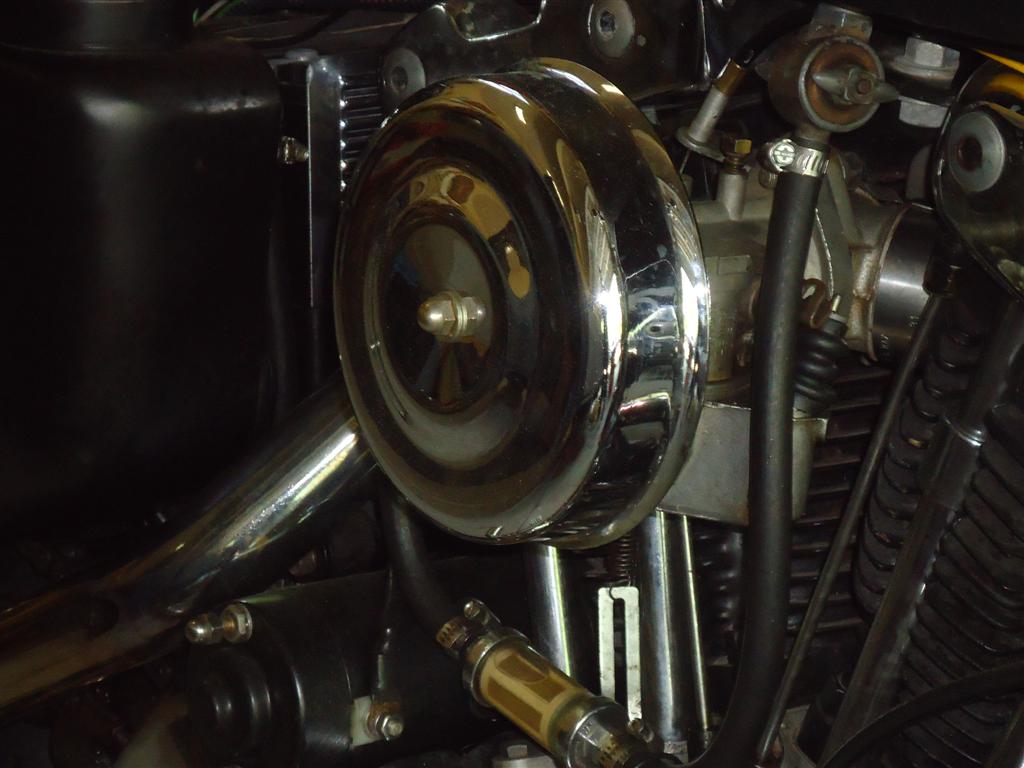 H-D Bendix Carburetors
From 1971 through 1973, all Big-Twin Harleys came equipped from the factory with a 38mm Bendix carb. In 1974, the FL Touring models switched to Keihin, while FX models continued using the Bendix.
From 1972 through early 1976, Harley Sportsters were fitted with a 38mm Bendix carb.
Bendix Carb Rebuild
Carburetor removal is straightforward. It is held to the intake manifold with two bolts.
After it's off the bike and on the workbench, look at the bottom (engine side) of the carb. The throttle-body is held on by the main jet tube assembly. A 9/16" socket removes it.
After completely disassembling, check all parts for re-use. If the float is gas-soaked, and you can't find a replacement, it may be able to be repaired with brazing.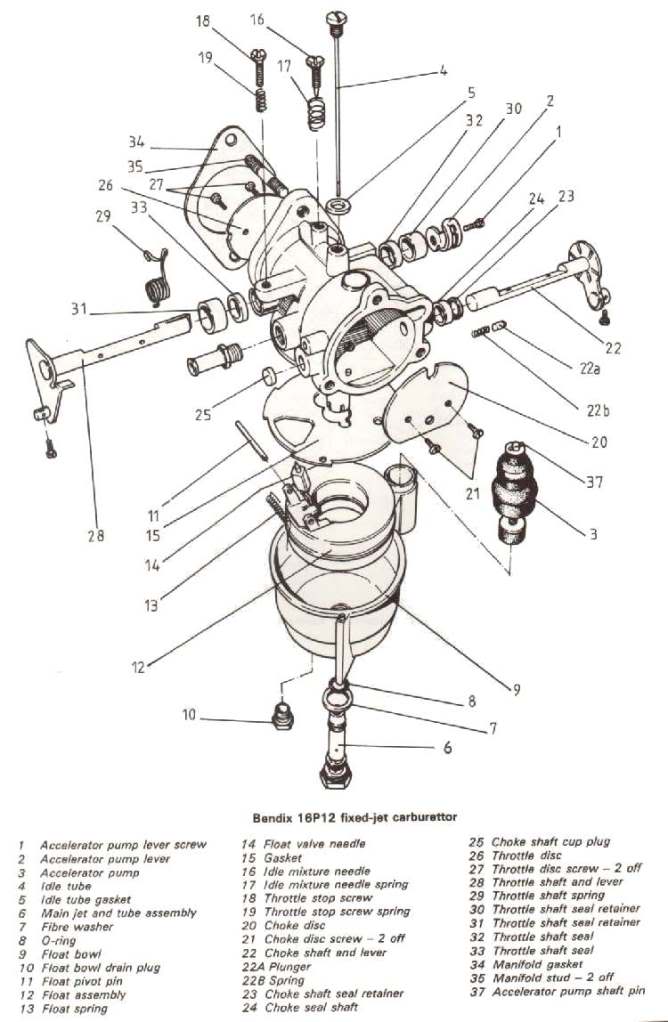 ***************************
Carburetor Rebuild Kit
I bought this rebuild kit for a Bendix/Zenith carb # 27762-71TA. It is compatible with all 36mm, 38mm, and 40mm Bendix carburetors pre-1976.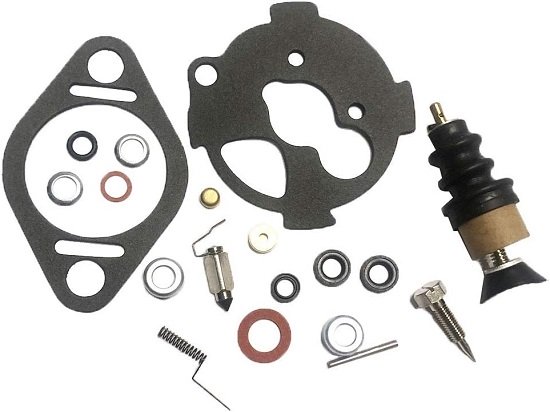 ***************************
Clean the Carburetor
Consider investing in a gallon can of Berryman's Chem-Dip and soak the body and float bowl (not the float). This stuff dissolves the old dried-up remnants of fuel and removes sludge.
CAUTION: Chem-Dip will also eat plastics, puff up gaskets, and remove paint.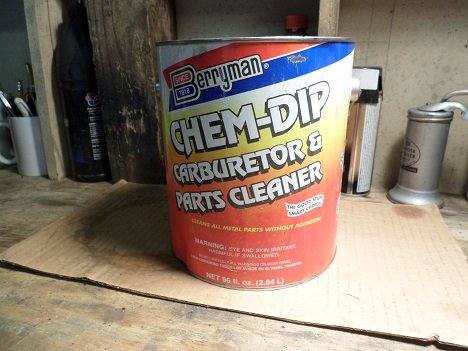 After soaking, a little brushing from a nylon brush will help clean things up. The carburetor body and parts can be rinsed with water, as long as everything is completely blow-dried.
To get a good cleaning without soaking the carb in Chem-Dip, you can spray down into the fuel wells with carb cleaning spray enough to make it puddle, then let it sit overnight. Rinse the carburetor and parts with water and blow dry.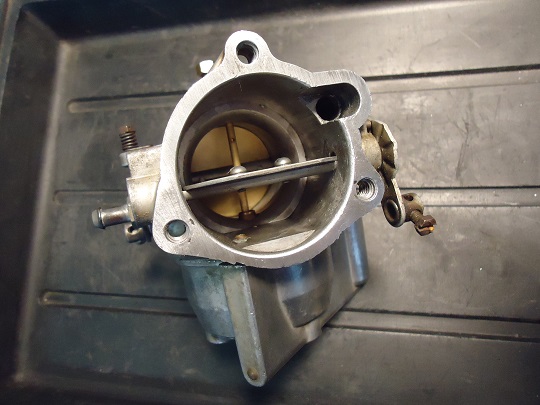 After soaking it, you'll still need to run something through the small passages to clean out the stubborn junk. You'll be surprised at how much stuff comes out of the ports.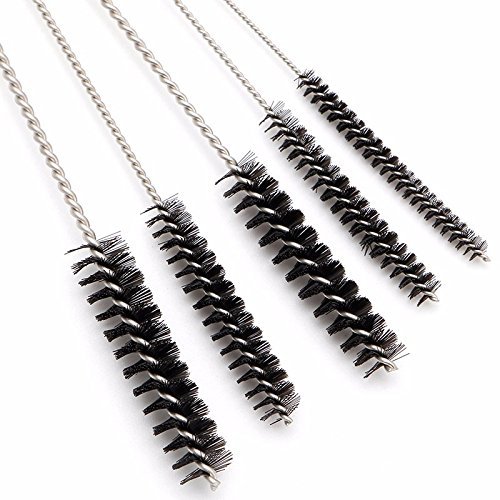 ***************************
Bendix Carb Assembly
Around the top of the brass fuel tube assembly there is a fiber washer and an O-ring. The O-ring will rot away over time and will allow fuel to leak into the intake manifold.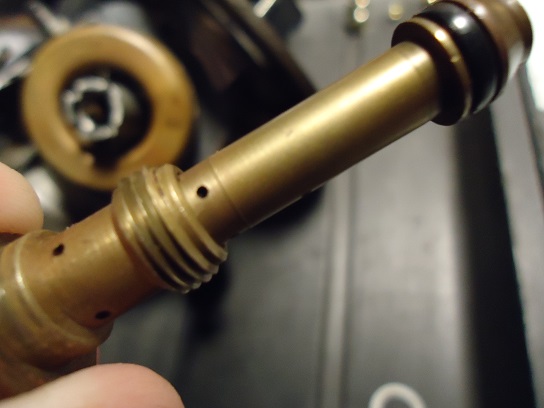 After cleaning and blowing out all fuel circuits and air passages with compressed air, reassemble the carburetor. Allow parts to sit (preferably overnight) to ensure all parts are dry. Remember to install the new throttle shaft seal.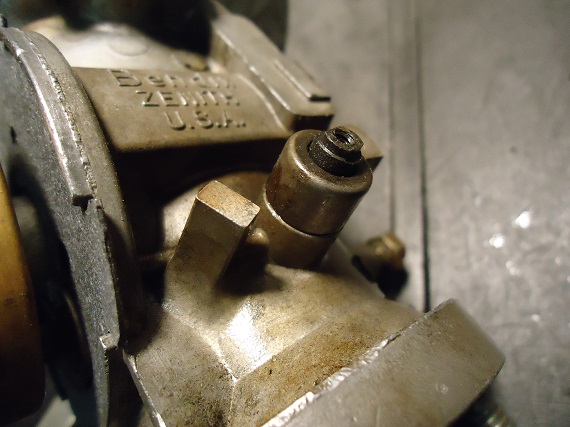 If you have an original Harley Bendix carb, you may want to re-use the old steel needle, as the newer ones are Viton-coated, which may have issues with Ethanol-blended gasoline.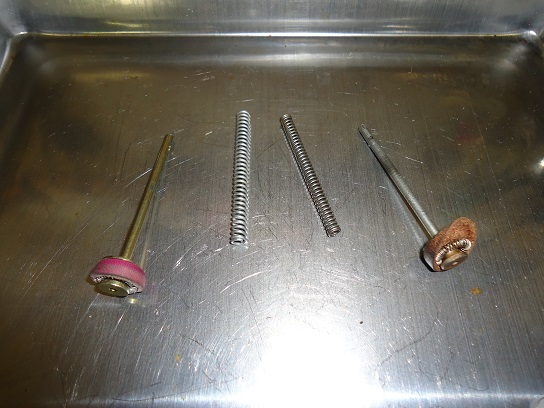 Bendix Carb Float
Turn the carb body upside down and install the new bowl gasket.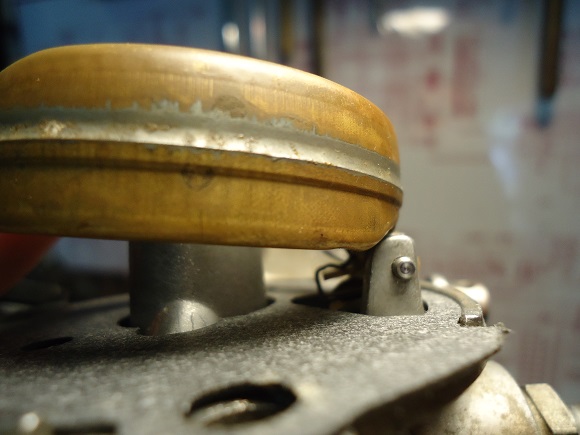 Float clearance is measured from the end of the float to the gasket, and should be 3/16". An easy way to measure this is with a 3/16" drill bit.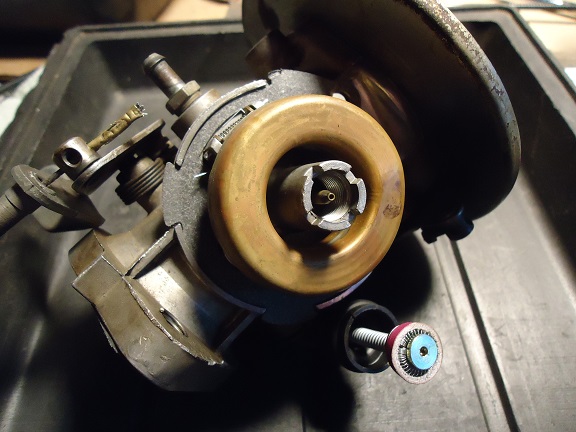 Bendix Carb Adjustment
Once the carb is rebuilt and back on your bike, screw the main jet needle (closest to the air cleaner) inward until the spring is almost but not quite coil-bound (the original spring is about 5/8" long). Then turn the needle four full turns out.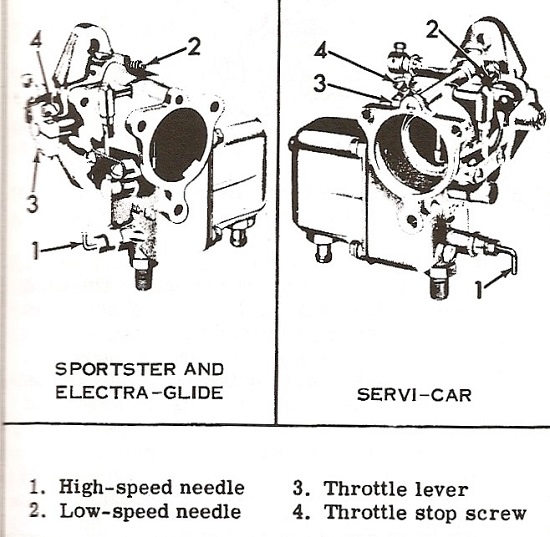 Next, set the low speed needle (closest to the engine) one full turn open from the closed position. After starting the engine, some minor adjustments may be needed to "dial it in" to your bike.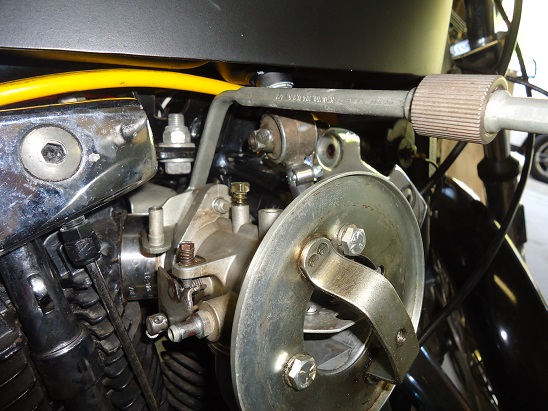 Carb Rebuild Tips
Use a quality gas filter before the carb inlet.
Re-install or get a carb support bracket.
Swap the original PUSH throttle cable to a PULL throttle cable.
***************************
The Bendix HD 16P12 unit seen in this article is from my old 1976 XLH Sportster. It is a 38mm fixed main jet style. Like other Bendix models, it has a dual venturi and uses an accelerator pump.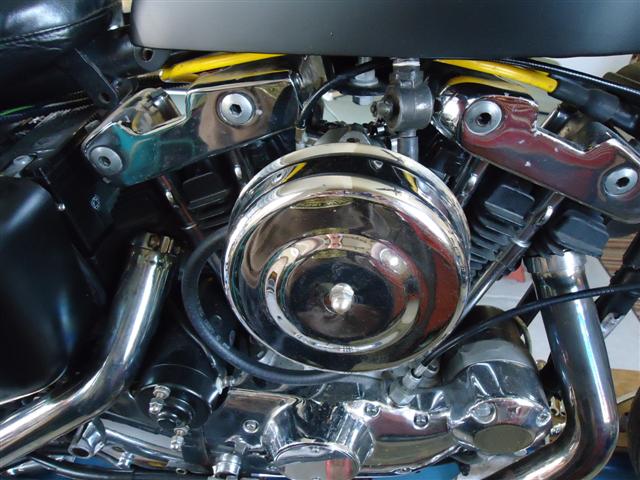 Harley-Davidson still catalogs the USA Bendix/Zenith carb as part number 27762-71TA.
The larger Big-Twin motors, particularly the 80ci engines, may work better with the a 40mm Bendix carb.
Being a compact unit, a Bendix carb sits "tucked in" and allows you to run almost any type of air filter. Round chrome is always a popular choice. The one in the picture is a vintage Gary Bang unit.
***************************
Related Articles: