BMW R1100R Replace Battery
Article by Mark Trotta
After three riding seasons, the battery on my BMW motorcycle went bad. The bike was bought second-hand, so I had no idea how old the battery was. Battery removal and installation was pretty straightfoward.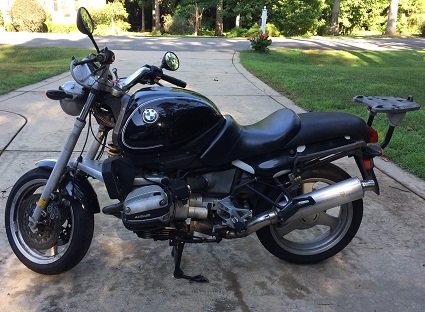 The gas tank does not need to be removed to replace the battery on a R1100R models. The back of the tank can be pivoted up enough to gain the clearance needed for battery removal and installation.
Battery Removal
With the bike up on the center stand, remove the three plastic tank strips (top front, bottom left, bottom right) from around the gas tank. These are held on with with Phillips screws.
On the left side, the air intake pipe will slide up and off once the bottom left tank strip is removed. It's function is to feed fresh air into the air filter box.
The rear mounting bolt is on the right side of the tank. Once removed, you'll be able to lift the gas tank up enough to get the old battery out and the new one in.
I propped up the tank with a couple pieces of scrap wood.
NOTE: Later R-series BMW's may need other things removed to gain access to the battery.
Battery Selection
The battery I installed was a Yuasa YT19BL-BS. The Yuasa is an AGM battery, and the dimensions were exactly the same as the old battery (7.4" length, 3.2" width, and 6.7" height). It even has OEM-style terminal covers.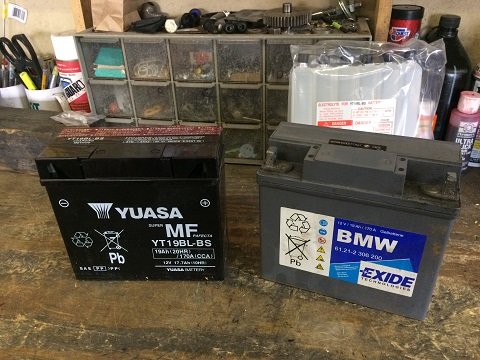 Battery installation is reverse of removal.
Some Oilhead models (like mine) have an electrical plug on the starter cover. The plug is not a common one, so I installed a Battery Tender pigtail, which has a more common plug. It can be used for charging and jump starting.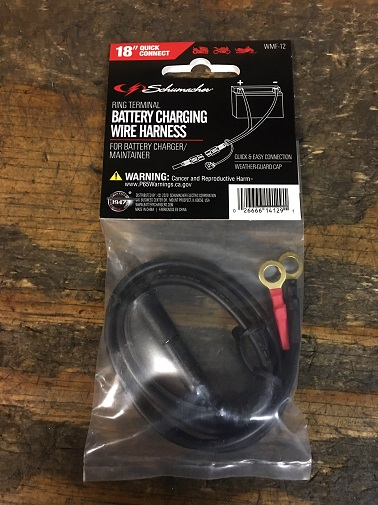 Battery life is based on many variables, but as long as you take reasonable care of them (occasional overnight charges from a smart charger) they should give you a full life.
********************************
Related Articles: