Servi-Car Box
Text and Pictures by Mark Trotta
The original Harley trike was designed primarily for automotive mechanics, so the Servi-Car box offered plenty of room for tools and supplies needed for house calls and road-side assistance. The top lid was lockable, and the flat rear panel was perfect for advertising.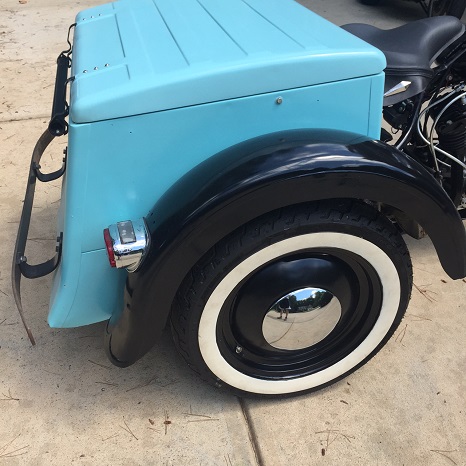 From the first-year Servi-car of 1932 up until 1941, the steel cargo box could be either small or large. This changed in 1942, when the two different size boxes were replaced with one intermediate-sized box. These were seen until 1967, when the fiberglass box was introduced.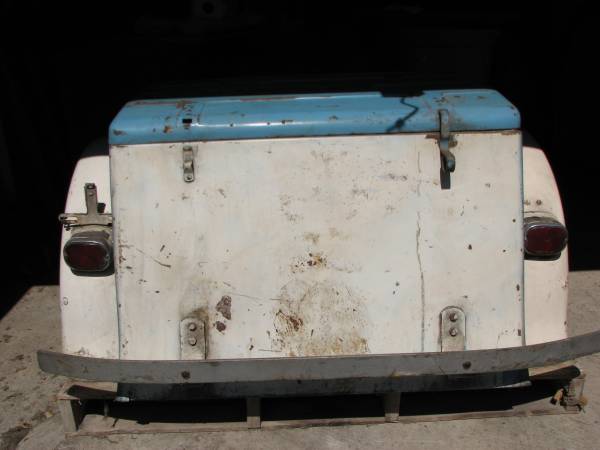 This article covers the 1942-1966 metal Servi-car box, which measures 48" wide, 33" long and 12" deep. The width without the two fenders is 35".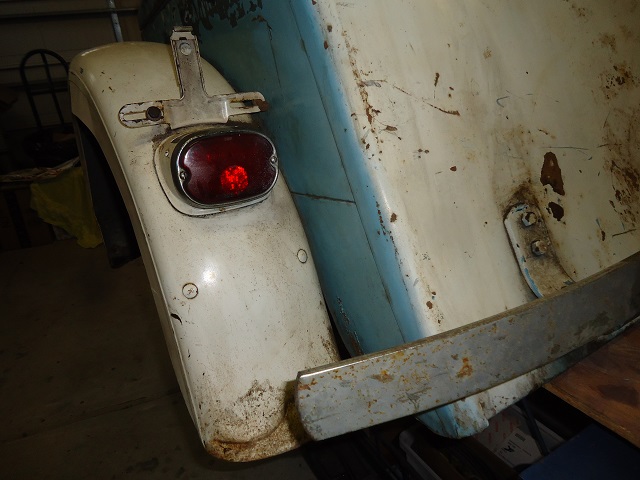 I was lucky to have found this cargo box for my 1961 Harley Servi-car restoration. It was originally from the New Orleans police department (notice the cut-out for the radio) and had been in storage for over 25 years.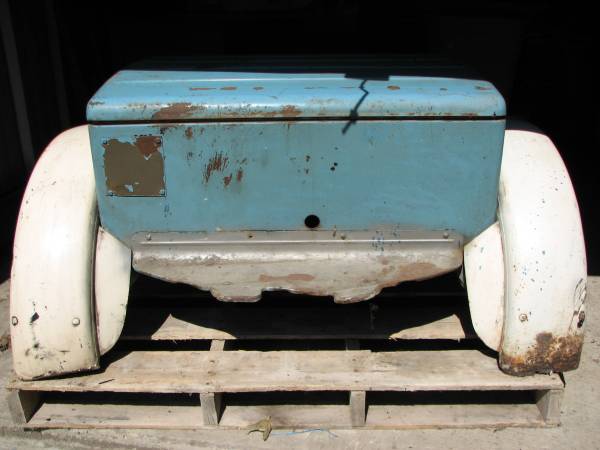 Removing the paint down to bare metal was a long process. Most of it was done with a D/A sander. Paint removal was done inside and outside.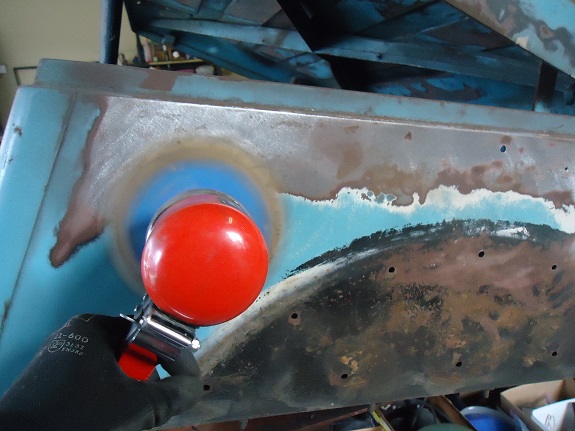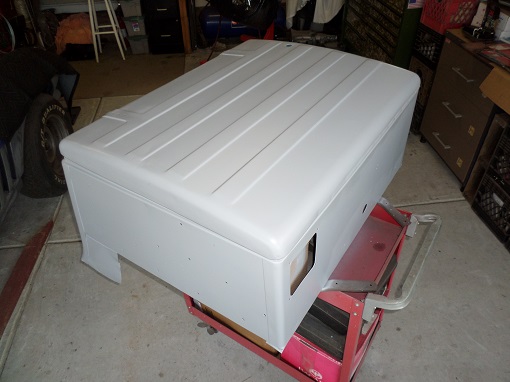 Although originally light blue and white, I decided to repaint mine light blue and black.
The 1942-1966 Servi-car box was manufactured for Harley-Davidson by the Chas. Abresch Company of Milwaukee, Wisconsin. On 1951 and up Servi-cars, a gold, red, and black water transfer decal from this company was usually located inside the cargo box lid.

Servi-car Box Frame and Springs
The cargo box mounts onto a squarish metal frame which is cushioned by two coil springs. The springs are the same left and right and attach to the bottom of the box frame with a bolt. There are two bolts washers (one on top, one on bottom) that sit inside the springs that mounts them.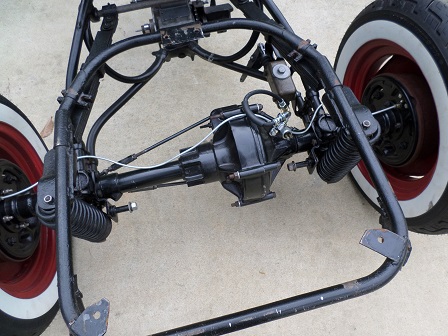 Carriage bolts with square nuts and washers hold the cargo box to the box frame.
Servi-car Box Floor
The cargo boxes have a sheet-metal floor, which was then covered with planks of tongue-and-groove pine. To stand up to commercial usage, the wood floor was usually painted black from the factory.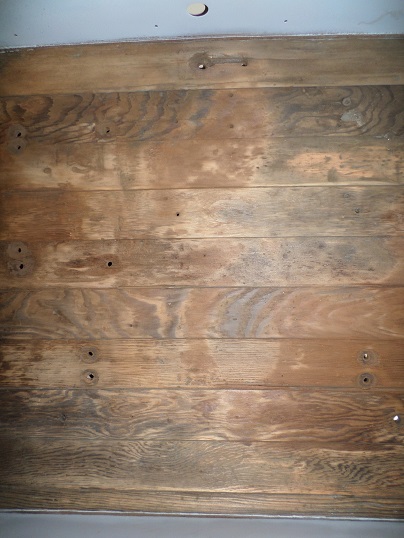 Servi-car Rear Shocks and Mounts
Replacement shock absorbers for Harley-Davidson Servi-cars are presently still available. They will replace your old shocks on 1942 to 1973 trikes and have the same eyelet dimensions and compressed length as original. They will also work on a 1932 to 1941 models that have been retro-fitted with 1942-1973 shock brackets.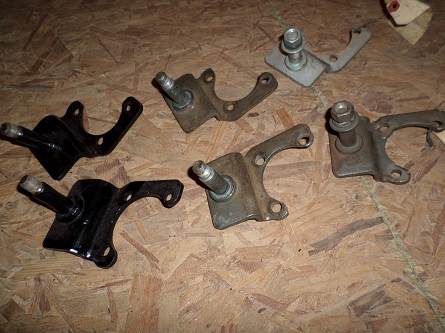 There are left and right lower shock brackets that bolt to the Servi-car rear axle. The brackets will fit 1942-73 Servi-cars. The dwindling availability of good used ones has brought about their remanufacture.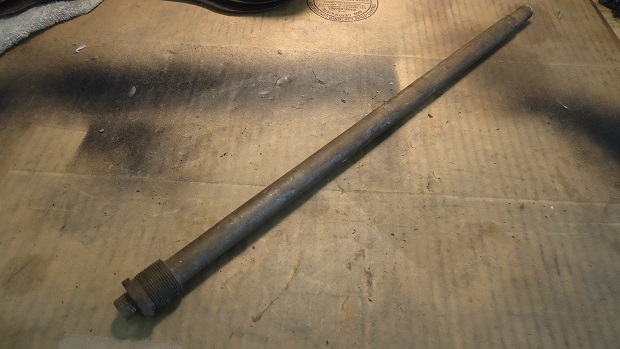 Servi-car Tie Bar
The tie bar connects the left and right leaf springs to the box frame. The tie bar assembly includes bar, two springs, two clamps, bushing, two hex nuts, two lock plates, two clamp bolts, two 7/16" nuts with lock washers. These fit 1941-1973 Servi-cars.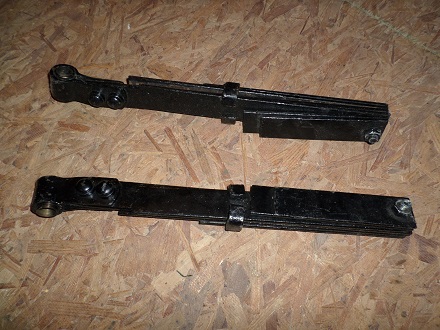 Servi-car Rear Fenders
1942-1954 fenders were slightly different from later 1955-1966 fenders. Harley trikes from 1947 to 1954 had tombstone-shaped tail lamps, 1955 to 1966 trikes had the rectangle versions.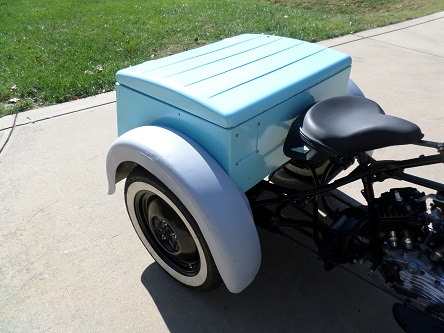 Rear fenders attach to each side of the cargo box with 1/4" bolts.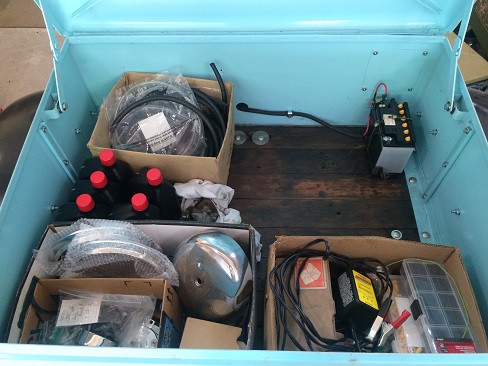 Cargo Box Alternatives
Original Servi-car boxes in any condition are expensive and hard to come by. Several companies on the internet advertise new steel replacement boxes, which sell anywhere from $1,800 to $2,500 plus shipping. Fenders are not included. An original or aftermarket box would be nice, but consider alternatives, like a custom wooden bed, a cooler, a freezer, a bench seat facing backwards, etc.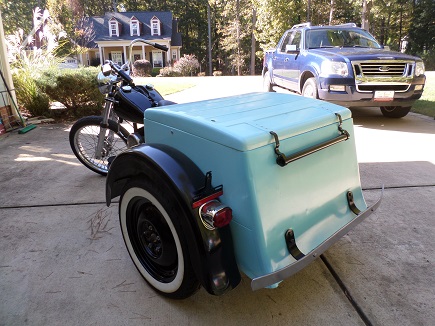 ======================