BMW Oilhead Repair and Maintenance
There are several 'myths' about BMW motorcycles that are just not true. One is that they are expensive to buy (new models are, but second-hand models are not). Another myth is, they are expensive to maintain.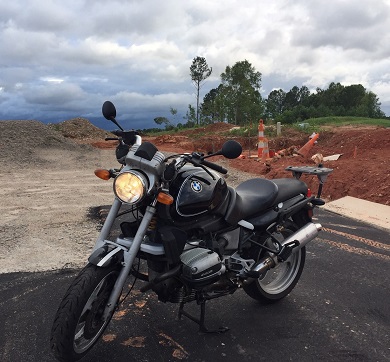 I have found all needed repairs and maintenance on my 1995 R1100R to be straight-forward and manageable. Of course, early Oilheads (like mine) are less complex than later models.
**************************************
Replace Fork Seals
When it came time to replace the leaking fork seals, I was pleasantly surprised to find that you don't have to remove the front wheel or the bottom forks. The sliders can be removed from the top.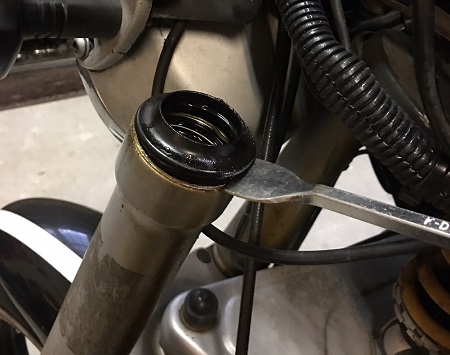 **************************************
Replace Fuel Filter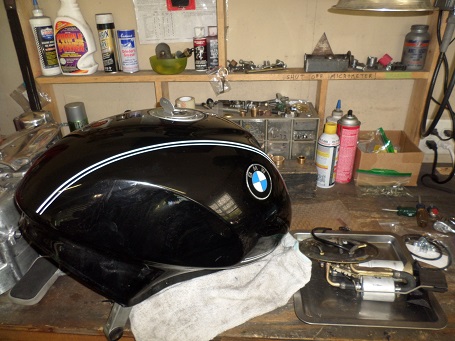 In 2018, I replaced the fuel filter after picking up a tankful of bad gas. The repair was time consuming, but the part was inexpensive.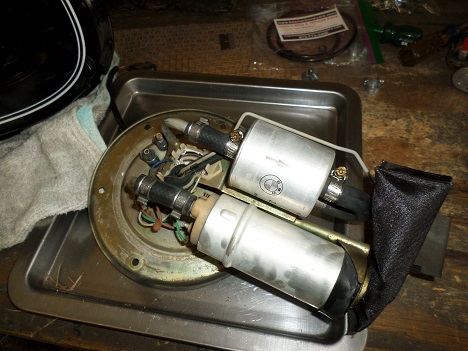 **************************************
Starter Replacement
The bike had been slow to start for awhile, and I presumed it was either the battery or the charging system. Turns out it was the starter. This was a simple remove and install.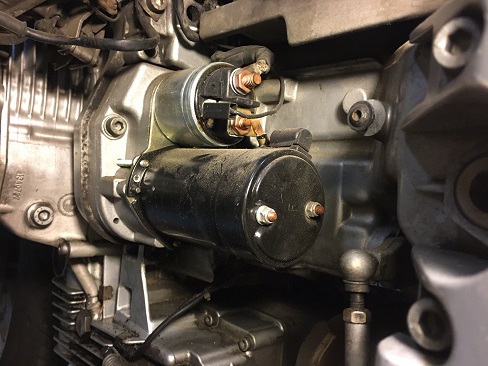 **************************************
In the summer of 2020, a stuck key prompted me to replace the ignition switch.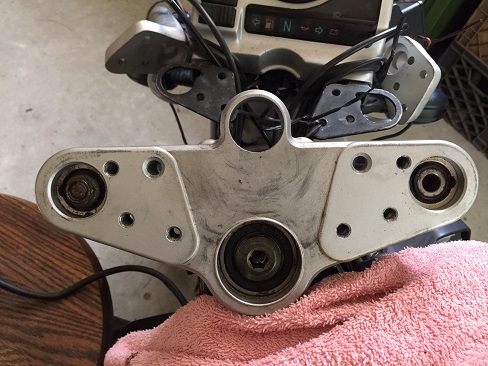 On the BMW R-series (and other motorcycles), the key and switch are exposed, and over time, a small amount of water will get in there and eventually rust things. I have ridden in the rain as part of my daily commute, and I believe this is where the stuck lock issue originated.
**************************************
Battery Replacement
In 2021, I installed a new AGM battery.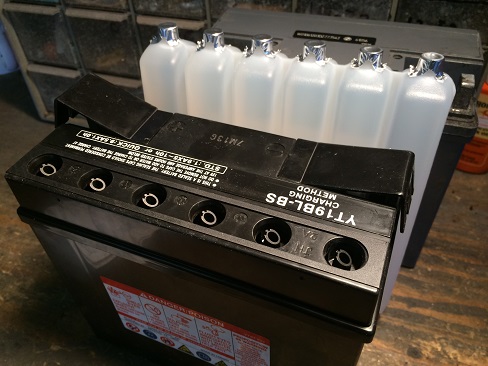 **************************************
Oilhead Boxer Engine
Keeping the same basic look and dimensions as the Airhead boxer engine, the opposed-twin cylinders are still air-cooled, but the heads are oil-cooled as well. There are two oil coolers, one on each side of the motor above the cylinders.
All Oilhead motors have four valves per cylinder. Although the chain-driven camshafts are mounted to the heads, they are not "overhead" in the usual way. Between the camshaft and the valve rockers are short push rods.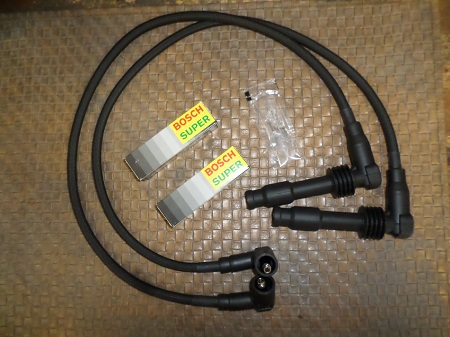 Early Oilheads have one spark plug per cylinder, later versions have two.
Paralever Rear Suspension
The rear suspension, referred to as Paralever, is a single side-arm with integrated driveshaft. Unlike older BMW models, the rear section of the Paralever can pivot, which reduces the change of load response of the driveshaft.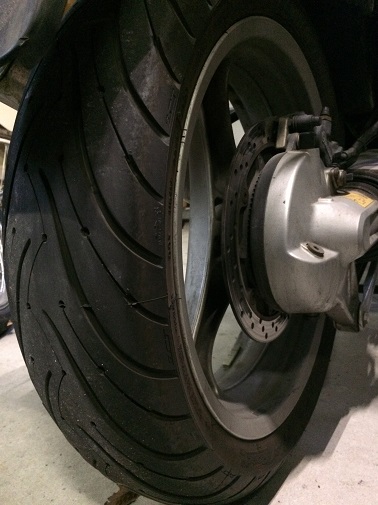 Using this type of rear suspension allows the engine to be an integral stressed member of the frame. The swing-arm and suspension components are bolted directly to it. When it came time to replace the rear tire, it gave easy access to removing and installing the rear wheel.
Telelever Front Suspension
In 1993, BMW introduced the Telelever front suspension, which has an automotive-type control arm that attaches the bottom fork tree to the engine case.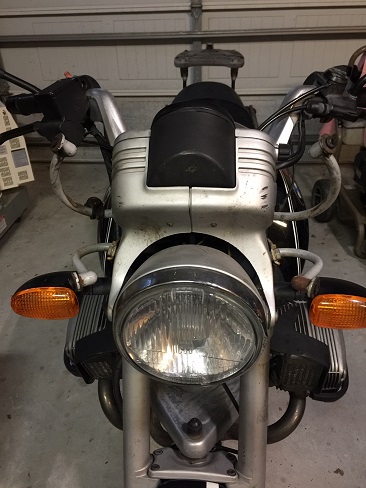 The front forks are spring-less with sliding tubes. Fork oil provides additional damping. Although odd looking, the Telelever suspension makes the bike stable and predicable at all speeds.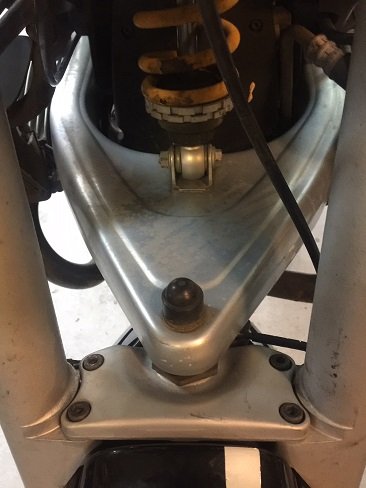 **************************************
Related Articles: