Best Motorcycle Cover
While parked in the garage every night, your classic bike is safe from harmful outdoor elements, but it's still exposed to dust, moisture and accidental scrapes. With an array of brands, sizes, and colors to choose from, here's help in selecting the best motorcycle cover for your needs.
Indoor Motorcycle Covers
Indoor motorcycle covers can be had from 30 to 60 dollars. This gets you a lightweight cover with an elasticized bottom hem, made of fabric that won't scratch paint. Most are machine-washable and dryable for easy care.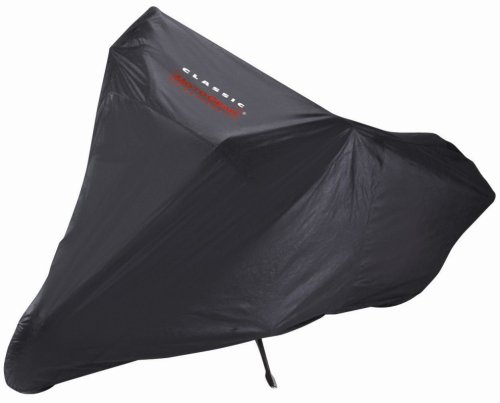 Better quality motorcycle covers are made of fabrics that are breathable, allowing inside moisture to escape. These are in the $100-$150 price range, and usually include a matching storage bag and tie-down cords.
The Guardian Chopper and Custom Bike Indoor Cover, made by Dowco, is made from breathable cotton with napped interior, providing excellent scratch protection. Covers are offered for cruisers, sport bikes, full-dress touring bikes, and custom choppers up to ten feet in length. The body-hugging polyester knit gives a truly custom fit. Easy to use and easy to clean - just throw it in your home washer and dryer.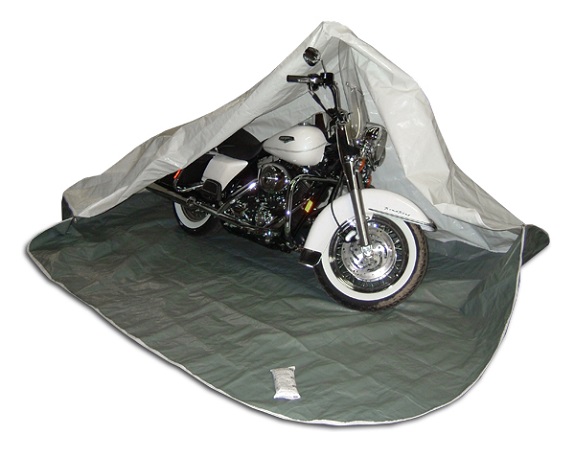 By completely surrounding your bike from top to bottom, maximum protection is achieved.
The "sleeping bag" style of cover provides excellent long-term and seasonal storage protection against moisture, corrosion, oxidation, dust, and dirt. The one pictured is the Rhino Shelter Motorcycle Storage Bag.
Motobox Chiocciola (Italian for "snail")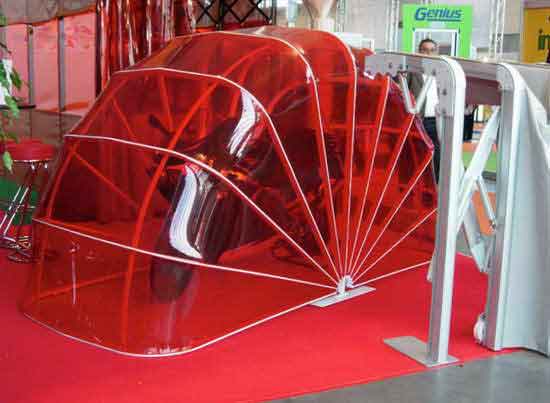 The Bike Bubble
Perhaps the ultimate motorcycle cover is the "bubble" style, used for many years by vintage and classic car collectors. The Bike Bubble, made by Carcoon, is inflated with air to form a protective "bubble" around your classic bike.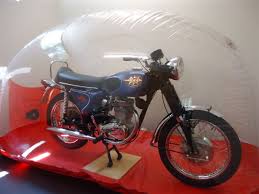 The Bike Bubble is made of durable plastic and powered by a 12-volt ventilator. Included is a battery backup in the event of power failure, which enables the Bike Bubble to run for several days without a main power supply.
Storing a Motorcycle Outside
Keeping a motorcycle inside may not be an option for some riders. Outside elements include sun damage, dust and dirt, and bird droppings. An outdoor motorcycle cover will go a long way to help prevent damage. Lighter-colored covers add a reflective cooling effect, and most intermediate-priced covers have non-scratch liners.
Ride Safe - Always Look Twice