5 Reasons To Buy A Basket Case Motorcycle
Article by Mark Trotta
Many people would say, "Why bother with a project motorcycle, why not buy a complete, running bike?"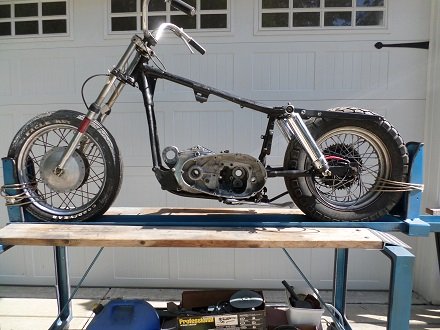 Personally, I like the challenge of bringing a dead machine back to life, and the awesome feeling you get riding a bike you've put together yourself.
What Is A Basket Case Motorcycle?
Generally speaking, a basket case motorcycle will be partially or completely disassembled and in non-running condition. They are often sold missing parts, and in need of a complete rebuild. Very often, they are sold without a title.
Reasons To Buy A Basket Case Motorcycle:
1) The motorcycle has true collector status. This means it's on everyone's top-ten list of classic bikes.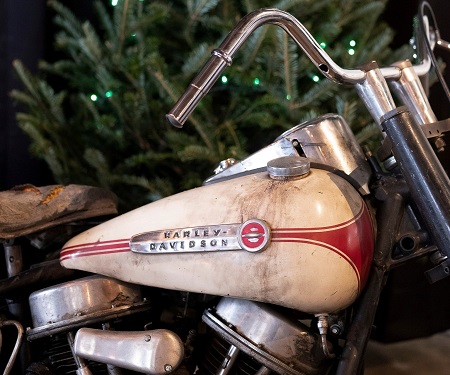 Example: Any pre-Evo Harley Big Twin
*************************
2) The motorcycle was a top performance machine of it's day.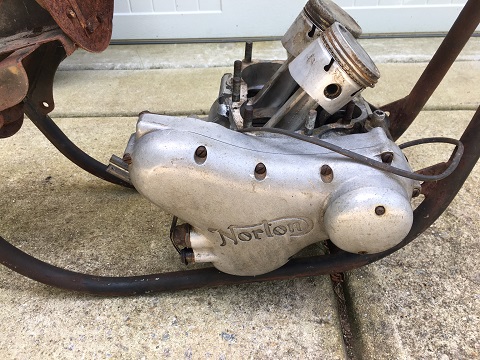 Example: Norton Commando
*************************
3) Antique Status
Finding a 75+ year old motorcycle in any condition is a worthwhile undertaking.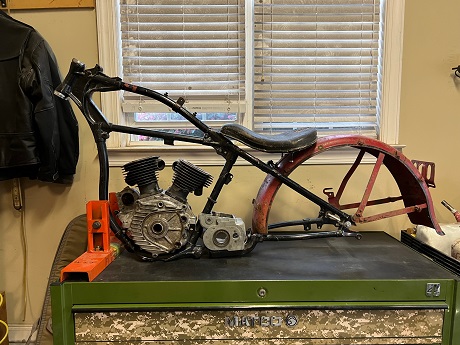 Example: Harley 45 Flathead
*************************
4) Scarcity
Even if you have the cash, low production motorcycles in good, restored condition cannot always be found. Limited availability, along with desirability, makes for a good project bike choice.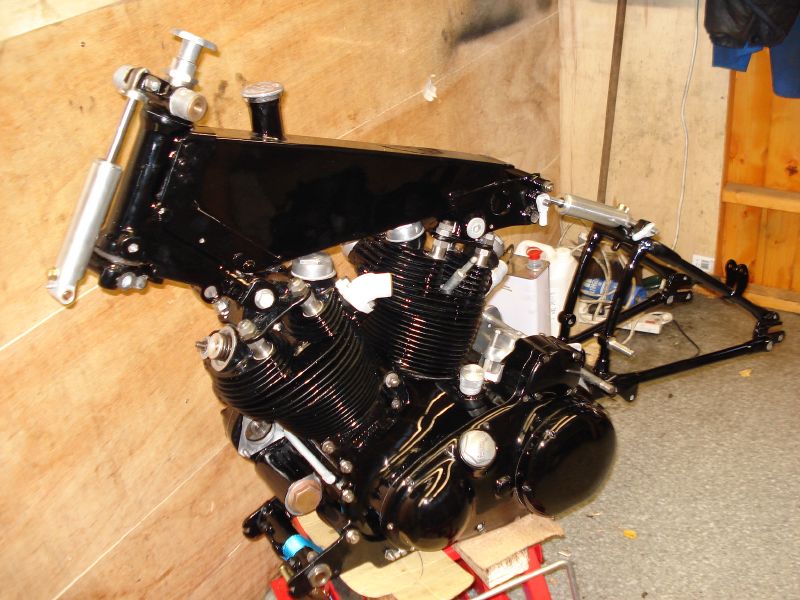 Example: Vincent Black Shadow
This last reason leaves out bikes such as Honda CB models, which are great project bikes, but there's just too many of them to bother with one that's been completely disassembled and missing lots of parts - unless, of course, you've paid nothing for it or nearly nothing. Which brings us to our last reason to consider buying a basket case motorcycle:
*************************
5) The Price Is Right
You got it for free or can purchase it very cheaply.
*************************
Buying A Motorcycle Without A Title
Motorcycles without a title are usually cheaper than ones with titles. Getting them titled and registered is not impossible, but some U.S. states make this harder than it should be.
Getting Ownership
Before you buy a bike without paperwork, check with your state's Motor Vehicle Department on how to get a title. Remember that they have little interest in preserving classic motorcycles - their only interest is preventing theft and fraud.
The first thing you need to do when buying a no-title motorcycle is find out whether it was stolen, or just abandoned. If you use a service such as InstaVIN or VINhistoryUSA, you can only check post-1982 VIN numbers.
_________________________________________________
_________________________________________________
10 Digit VIN Numbers
In 1982, 17 Digit VIN numbers became an industry standard. Unfortunately, 10 digit VIN's do not work with VIN check sites.
Here, in North Carolina, we can call Department of Motor Vehicles and ask them to run any VIN, including 8 digit or 10 digit VINs, over the phone. Many other states also offer this service, but the caveat is they can only check old VINs of vehicles from that state.
*************************
Parts and Extra Parts
Are you after a full restoration? If so, then parts become way more important. The more original parts you get with the purchase, the more a basket case project is worth. However, if it's going to be a custom build, it doesn't really matter.
Very often, when buying a project bike, you get extra parts - which may or may not be to that bike. Selling off the unwanted parts is a good way to recoup some of the initial money you've paid, which can help pay for needed parts.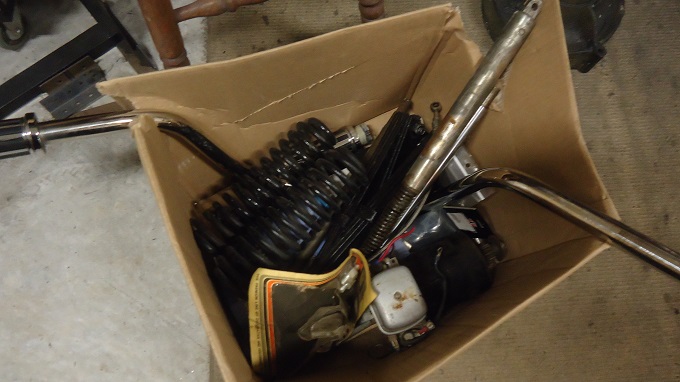 After purchasing my Servi-car project, I sorted through all the extra parts, and was able to sell enough of them to get back what I had initially laid out.
*************************
Basket Case Engine Build
If you start off with a disassembled motor, you'll be building the motor twice. This is because engine clearances (such as connecting rod play, cam shims, and others) need to be measured before teardown. But when you start with a completely disassembled motor, you don't have that opportunity. So you'll have the additional steps of assembling the engine to get the "before" measurements, then disassembling, repairing, and re-assembling.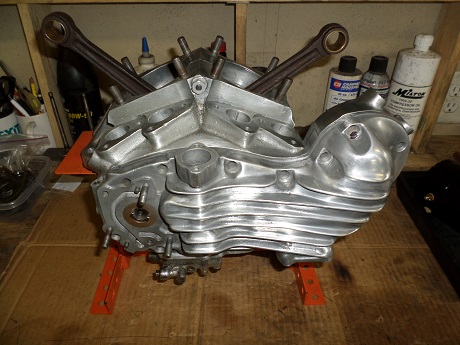 If you want to look on the 'plus' side of a disassembled engine, it's easier to check for engine case cracks, worn parts, and damaged threads. This will allow you to make a more accurate repair estimate.
Basket Case Completion Rate
Project completion is not often achieved when starting with a disassembled, non-running motorcycle. It's likely that less than 25% of basket case projects ever get done, with a large majority changing hands several times, or becoming relegated to a parts bike. Sometimes, intentionally or not, they're brought to the next level, then change hands again.
_________________________________________________
_________________________________________________
How Long Will It Take To Finish?
Building a basket case bike will take an unknown amount of time and an untold amount of steps. It will surprise you with unforeseen challenges.
Of the half a dozen project motorcycles I've built over the years, and I have never accurately predicted when any of them would be completed. My original time and price estimates always fell short of their intended goals.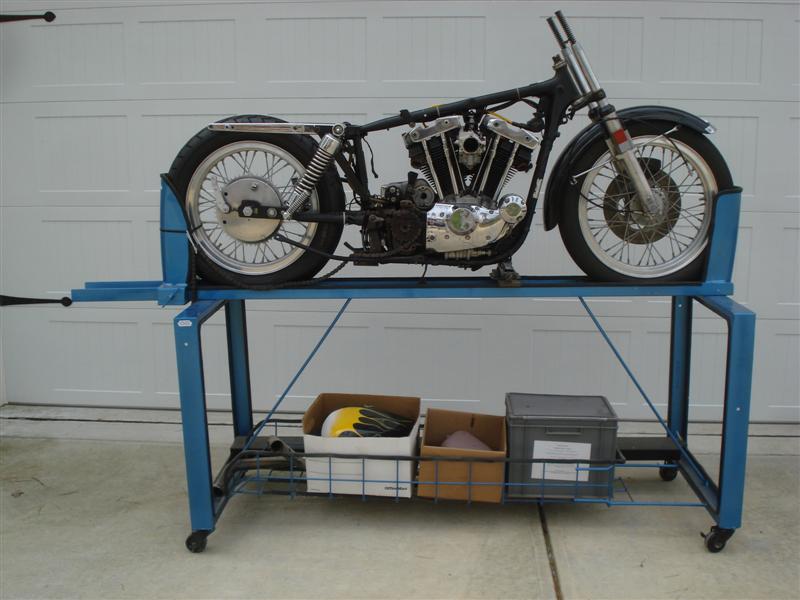 Turning boxes of parts back into a running machine is not only fun, it will make you a better mechanic. When you complete a basket case project, you will likely become an expert on that make and model.
Take Your Time
Remember that when you're working on a vintage machine, time is on your side. Classic and vintage bike prices are going up all the time, so the longer it takes you to finish yours, the more valuable it will be when done!
There's a great satisfaction from keeping another old motorcycle from becoming a parts donor, or worse (scrap metal). Bringing a dead machine back to life is a feeling like no other.
*************************
Related Articles: