Ironhead Clutch Removal Tool
Article by Mark Trotta
Ironhead clutch removal requires a clutch spring compressing tool. Of course you can buy one, but if you can drill and cut metal and tap a bolt hole, you can make one yourself.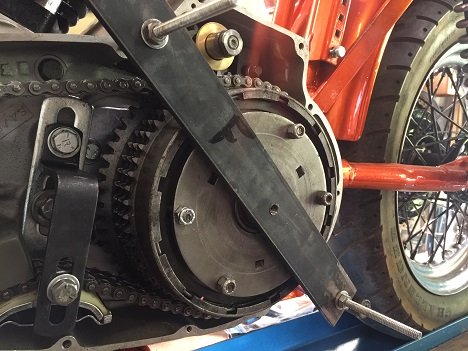 There are several ways to make this tool, and a number of different variations will work. All it needs to do is take pressure off the clutch assembly, so that the six pressure plate nuts can be removed safely.
Clutch Spring Compressor Tool
First, you need a piece of metal stock at least a 1/4" thick. The first one I made I used a piece of 3/16" stock, and you can see in one of the pictures that it bent slightly when in use.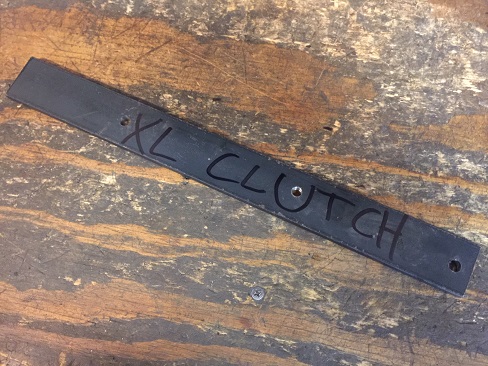 For hardware, you'll need two pieces of 1/4-20" threaded rod, about 8" long each, and a couple of nuts and washers. Drill holes on either end of the metal stock, trial-fit to the bike, then mark your center hole. The next step is to drill and tap a hole in the center of the metal stock to put a bolt through.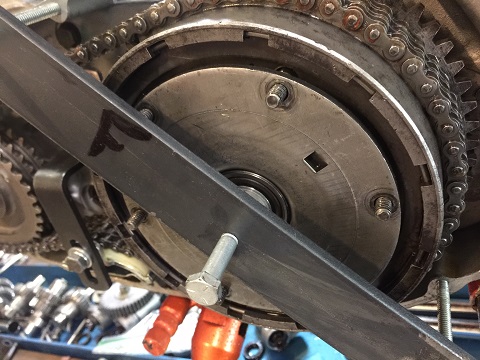 Thread the two pieces of 1/4-20" rod into two primary cover bolt holes. Slide on the metal bar, install nuts and washers on the rods, and tighten them.
Tightening the center bolt compresses the clutch and allows you to remove the all the nylock nuts holding the clutch in.
Don't loosen the tool until all six nuts are removed. If you back it off and still have a nut or two on, you may bend the studs.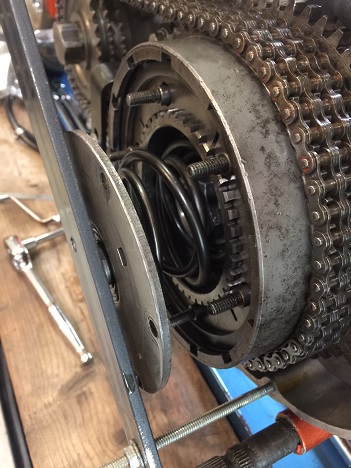 After you have removed the six nuts, slowly back off the two 1/4" nuts holding the tool to the primary cover.
Ironhead Clutch Installation
You don't need to use the center bolt to re-install the clutch, but you'll only be able to install four of the nuts. You can then remove the tool, and install the other two nuts.
Tighten the tool until you can thread the nuts on at least four of the six studs. Do not re-use the old nuts - buy new ones.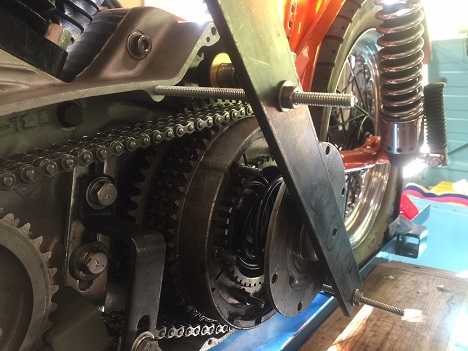 Tighten all six nuts evenly.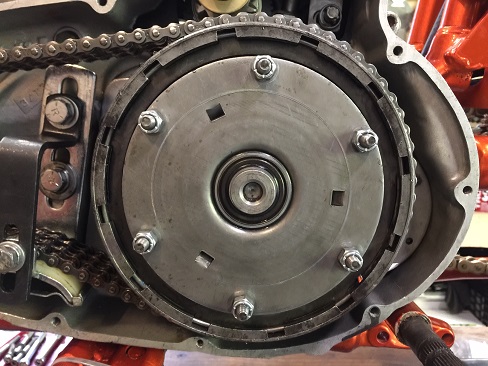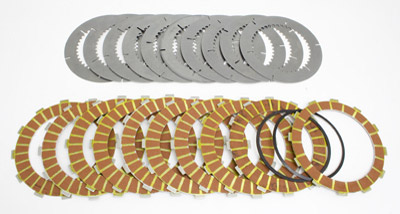 *********************
Separate Engine Cases
This homemade clutch tool also has a second function. It helps separate stubborn engine cases.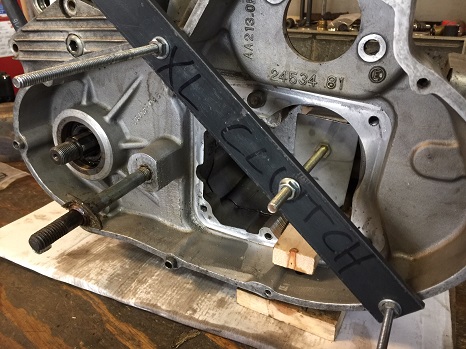 *********************
Related Articles: