GPz 750 Turbo
Article by Mark Trotta
After three years of development, Kawasaki released the GPz-750 turbo in 1984, the last of the big-four Japanese motorcycle companies to offer a regular production turbo bike.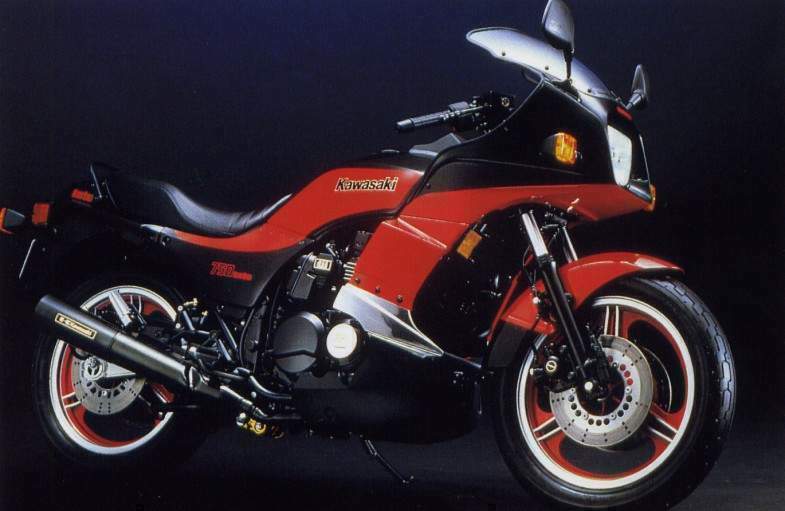 Although looking identical to the naturally-aspirated GPz-750, the turbocharged 750 was indeed a different animal. Upgrades were made in nearly every category to handle the turbo motor's 112 horsepower.
Turbo Bike History
In 1980, Kawasaki pioneered the first fuel-injected bike with the KZ1000G, based on their Z1 900cc engine, and housed in the LTD cruiser chassis. Honda took the next major step in innovation, with the first fuel-injected and turbocharged motorcycle, the CX500TC. Released in 1982, it out-performed Honda's own CB900F while returning better fuel economy than the base-model CX500. The Yamaha Seca Turbo was the second regular production turbo bike.
_________________________________________________
_________________________________________________
Fuel Injection vs Carburetion
In the early eighties, automobile manufacturers were grappling with fuel-injection to comply with stricter emission regulations and rising gas prices. For motorcycle manufacturers, it was just another way to make more power.
Unlike carburetors, fuel-injected systems always deliver the correct fuel mixture at all times - cold or hot, high revs or low. In addition, airflow does not have to pass through a venturi to provide the air/fuel mixture, so the throttle-plate diameter can be larger. By giving an engine more air, horsepower potential increases.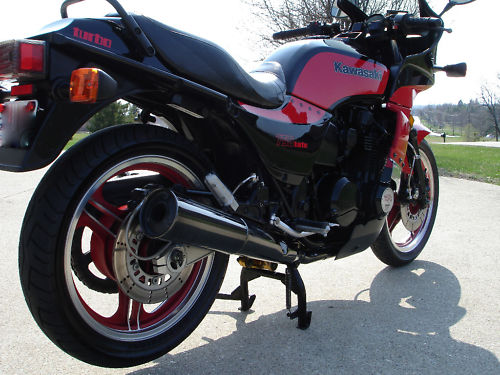 Kawasaki GPz-750 Turbo (1984-1985)
Based on Kawasaki's existing inline-four engine, the GPZ's turbocharger was placed in front of the cylinders and close to the exhaust ports, helping reduce turbo-lag. The front down-tubes and double-steel cradle made the frame more rigid and helped protect the turbo unit in the event of a crash.
A steep 28-degree fork angle and short 1490mm wheelbase gave the GPZ750T quick and precise steering. Cornering clearance was good, and the Uni-Trac air-adjustable single-shock rear suspension with aluminum swing arm worked well. But the reason why the 750-turbo out-performed all other production turbo-bikes was its induction system.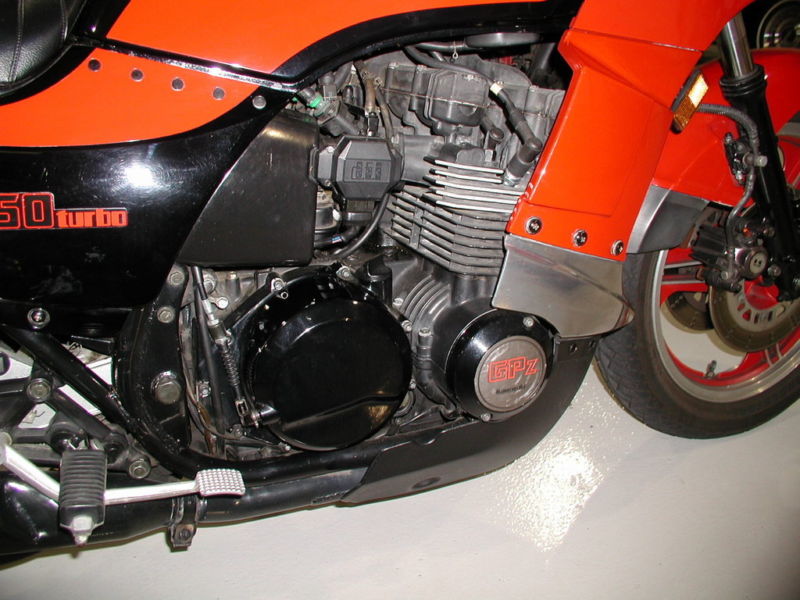 For the 750-turbo, Kawasaki developed a digital fuel-injection system. Minor adjustments were made continuously, via various sensors, producing a smooth and responsive power curve. Stored trouble codes indicating malfunctions could be recalled by a technician.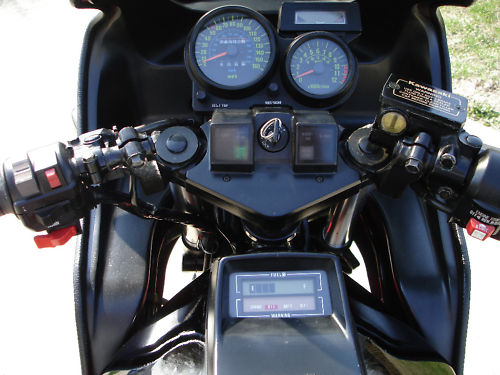 Stock performance of this bike was on a par with the GPz-1100. Quarter-mile times were low 11 seconds at 125-mph, and recorded top speeds at over 145-mph. In 1985, a 750-turbo piloted by racer Jay Gleason ran a 10.71 second quarter-mile time, breaking Gleason's own fastest production motorcycle record of 10.84 seconds, set in 1983 on a Honda V65 Magna.
The 750-turbo record would stand for little more than a year, when it was Gleason again breaking his own record on a Yamaha V-MAX, clocking a 9.53 second quarter-mile run.
Assembled In America
It was during this time the U.S. government, in an effort to help the Harley-Davidson Motor Company keep afloat and save American jobs, levied an import tax on imported bikes over 700cc. Although the 750-turbo was manufactured in Japan, Kawasaki got around the tariff by shipping the bikes disassembled to their Nebraska, U.S. plant and having the bikes reassembled there.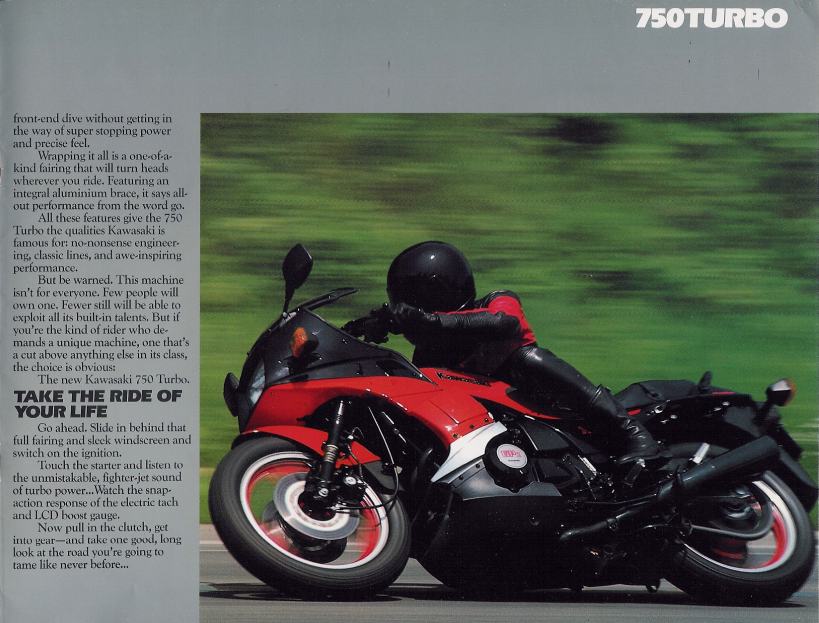 As more power was coaxed out of naturally-aspirated engines, the more expensive and complex turbos fell out of favor. 1985 would be the last year a production turbocharged motorcycle was offered for sale in the US. Kawasaki produced around 5500 turbo-bikes for the 1984 model-year and approximately 2500 in 1985.
************************
Related Articles:
************************