Bell Qualifier DLX Review
Article by Mark Trotta
After three years and 10,000 miles, I felt it was time to write a review of my Bell Qualifier DLX helmet.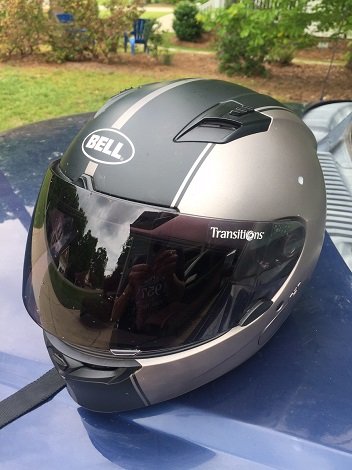 Above the SRT and Revolver Evo in the Bell full-face lineup, there is the Qualifier DLX, which features a polycarbonate shell, micro-fiber liner, multiple vents, and click-release shield. The chin strap is the classic double D-ring fastener.
It's overall shape is designed to reduce lifting and buffeting at high speeds, and is offered in three shell sizes:
Small: XS and SM Helmets
Medium: MD and LG Helmets
Large: XL and 2XL Helmets
The Purchase
Back in 2018, I was shopping for a new helmet. My budget was $250. I visited six or seven places in and around the Raleigh NC area, and tried on dozens of different types and brands.
_________________________________________________
_________________________________________________
My last stop was Cycle Gear. I liked the look and feel of the Shoei RF-SR, but it was $100 more than the Bell. For the money, I felt the Qualifier DLX was the better deal.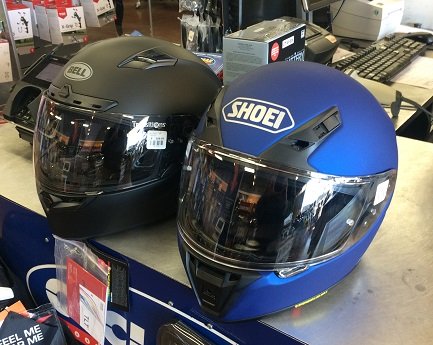 Bell DLX MIPS Qualifier
MIPS (Multi-directional Impact Protection System) is a polycarbonate layer that sits between the helmet padding and the EPS (expanded polystyrene) layer, which is the key protection against concussions and brain injuries.
The Bell Qualifier DLX MIPS helmet allows the interior shock absorbing lining to move semi-independently of the outer shell. This has been proven to reduce rotational forces that can twist the head around, and helps prevent more serious damage. It also reduces neck injuries.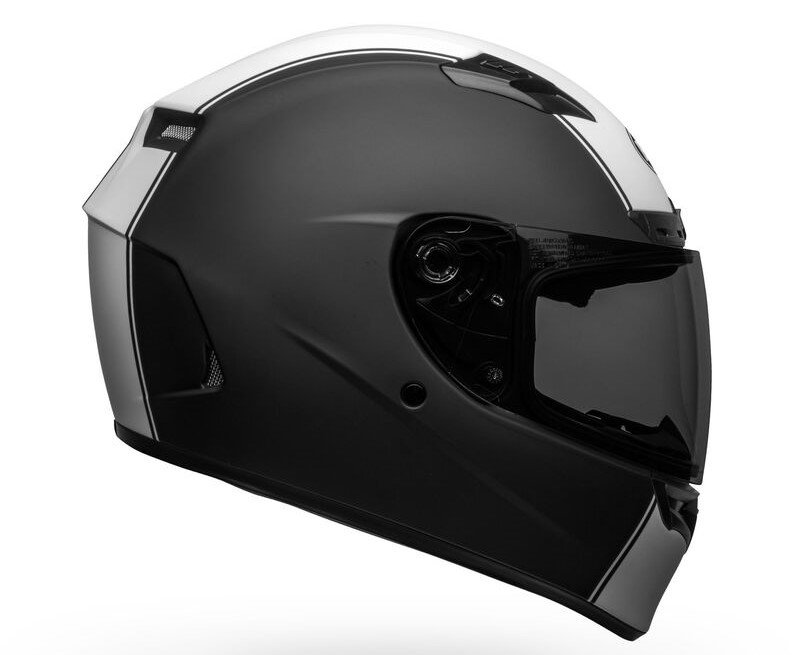 The MIPS-equipped version costs about $150 more than the standard Qualifier DLX.
Transitions Adaptive Shield
Included with my helmet was an adaptive face shield, which is licensed from Transitions to Bell for the Qualifier DLX helmet. The photochromatic visor is fully clear when it's dark, and fully tinted in bright light. It's treated with 'Nutra-fog II' an anti-fog coating, which works well.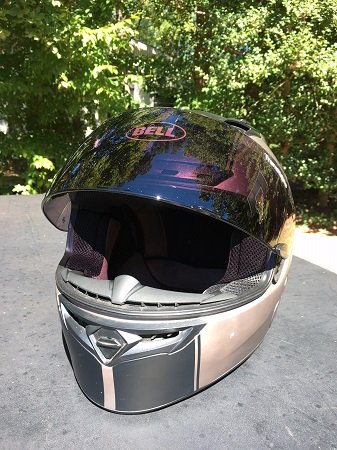 Visor Mechanism
The 'ClickRelease' visor has three positions. When I leave my house, the visor stays up until I'm ready to pull out of the neighborhood. Once out on the main road, a quick motion with the left hand pulls down the shield tab down. Visibility is very good.
Helmet Vents
Here in North Carolina, the helmet vents usually stay open from May until September. There are two upper and one lower, and also a brow vent, that most helmets in this price range don't have.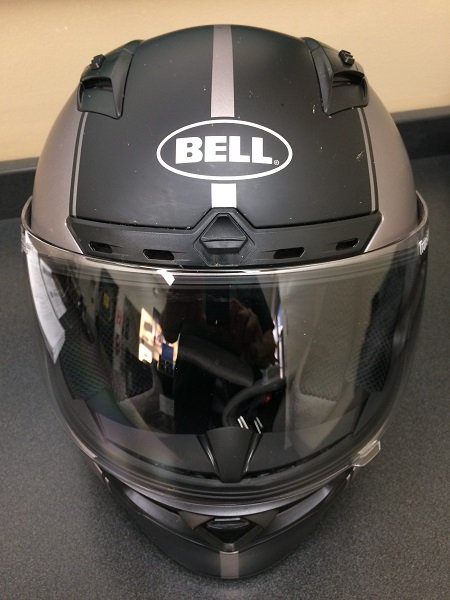 The two top vents allow air directly inside the helmet, and operate independently from each other. The lower chin vents brings air into the helmet through two vertical ports in the chin bar. There are four exhaust ports.
_________________________________________________
_________________________________________________
Helmet Interior
The Bell Qualifier features washable and removable cheek pads that you can snap in or out. I find the helmet to be well-padded and comfortable.
Wind Noise
Concerning the noise level when wearing the helmet, of course there's wind noise, it's part of riding a motorcycle. That being said, reviews show that the Qualifier DLX is not the noisiest helmet on the market, nor is it the quietest. There is a padded wind collar that helps reduce wind and road noise. To me, the wind noise is acceptable.
Blue Tooth and Intercom
Both Qualifier helmets (standard and MIPS-equipped) have integrated speaker pockets and accept Bluetooth stereo headset and intercom systems. There's a removable panel on the side of the helmet--adaptors are not included and need to be purchased separately.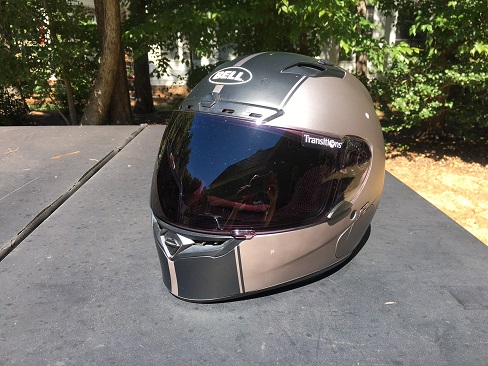 Weighing in at three pounds and six ounces (size medium), the Bell Qualifier DLX is DOT and ECE certified and comes with a 5-year warranty. I've worn it through cold winter months and warm sunny days, and even after two-hour rides, I've found it to be comfortable, with adequate ventilation and acceptable wind noise.
Misc Notes
Before every ride, I clean the shield and outer shell with liquid soap and running water, usually in the kitchen sink with slow running water. No rough scrubbing, just gentle wiping.
To help keep my helmet clean and odor-free, I wear a do-rag. This way, my hair or sweat doesn't affect the liner materials in the helmet.
It's All About The Fit
The best motorcycle helmet in the world is worthless if it doesn't fit your head right. You may find that a less expensive helmet fits better than one costing several hundred dollars.
It's all about the fit.
*************************
Related Articles: