Repair Stripped Threads In Aluminum
Article and Pictures by Mark Trotta
One of the bolt hole threads had stripped out on this 1965 Ironhead Sportster motor, which prompted engine disassembly and repair.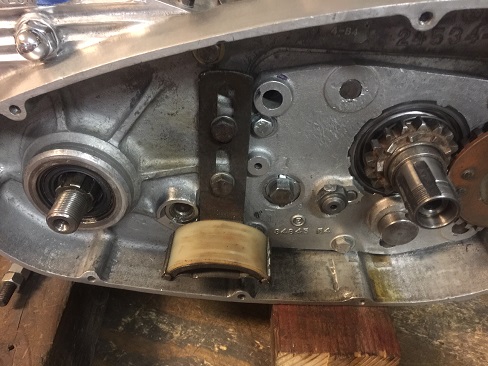 This article is a step-by-step on how to install thread inserts in aluminum. But first, a quick mention on two other methods of repairing stripped threads.
Weld Hole And Re-Tap
If you happen to be proficient at aluminum welding, or willing to pay someone that is, damaged threads can be repaired by filling up the hole, then drilling and re-tapping. This is the most permanent way to repair a stripped thread, but also the hardest and most time-consuming.
Enlarge Hole And Re-Tap
Another option for stripped thread repair is to drill a slightly larger hole and then tap new threads into it. Often times, this method may not be an option because of space constraints. It also takes a bit of originality away from the bike, and having one different size bolt is often awkward.
Thread Insert Kits
The most common way to repair stripped threads in aluminum is by installing a thread insert. Thread repair tools are commonly sold in kits, which include the inserts, a special tap for the inserts, and an installation tool. Some kits include the required drill bit.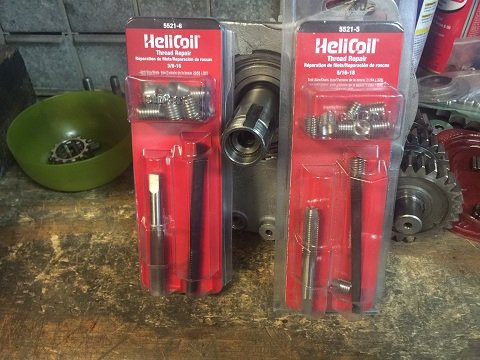 There are many styles and brands out there, one of the most well-known being HeliCoil.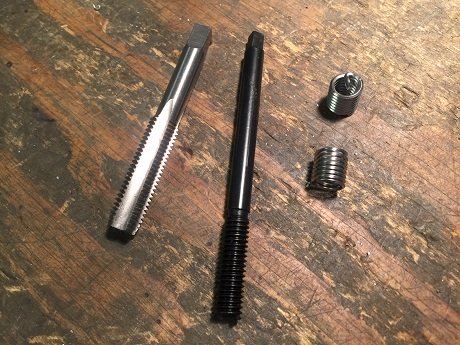 The HeliCoil installation tool is a black plastic rod with a hook on the threaded end, and a square drive on the other.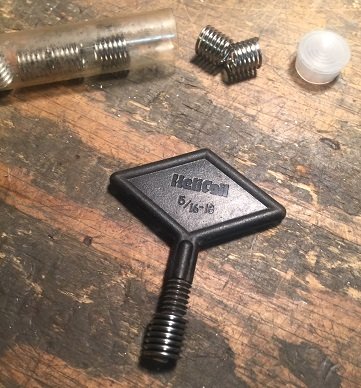 I have several older HeliCoil kits with the diamond-style handle. These also work well, but the newer version makes it easier to install an insert deeper into a hole.
Stainless Steel Thread Inserts
The inserts that come with the kit are made of stainless steel. When installed properly into aluminum, they give the bolt more grip than the just threads in bare aluminum. And since the insert makes a stronger grip, if there are space constraints, the insert doesn't need to be the same exact depth as the original thread.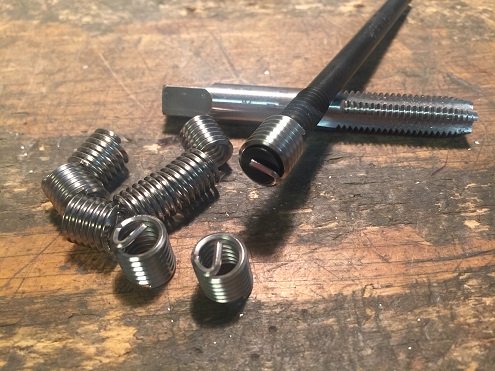 Proper-Size Drill Bit
The first step is to drill out the stripped hole with the recommended drill bit size. Some of the thread repair kits require an odd-size drill bit. The 3/8-16 HeliCoil kit I was using required a 25/64" drill bit.
Metal Chips Kill Motors
The small aluminum chips that the drilling action makes are deadly to an engine's oil circuit and bearings. Because of this concern, most of the Sportster motor was disassembled to make sure none of the metal chips would remain in the motor when done.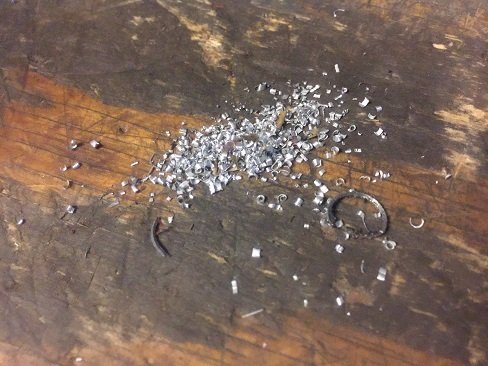 After drilling the required size hole, chuck the square drive of the tap into a tap wrench. You can also use a crescent wrench or vise grip.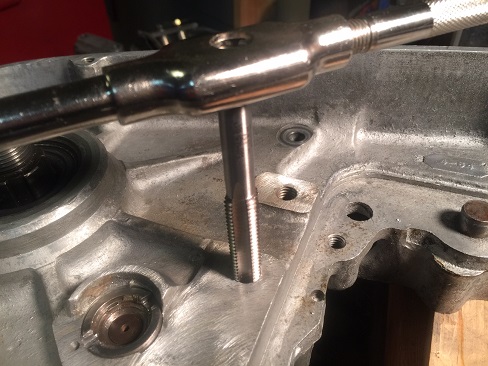 If you have a steady hand and adhered to the right drill bit size, the tapping will go smoothly. Since I was tapping the new threads slowly by hand, I saw no need for cutting fluid.
Next, install an insert on the bottom end of the installation tool and a tap wrench on the top. Slowly turn it clockwise.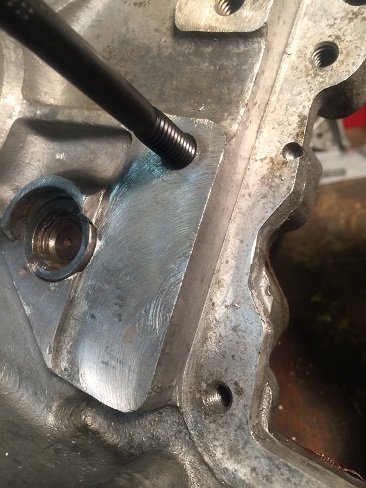 HeliCoil does not suggest adding Loctite to the thread insert, although I suppose there's no harm in adding a drop or two. I have never used any and have never had one come loose.
Blind Hole vs Through Hole
The majority of stripped thread repairs are for blind-holes, meaning the bolt does not come out the other side. When a bolt goes completely through (through-hole) the "tang" needs to be removed. It is not necessary to remove the tang unless it's in the way.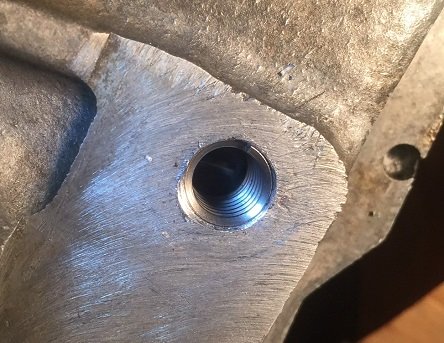 If a thread insert is too long, you can cut it or grind it down to the length you need. Conversely, if you need more thread, you can combine two or more.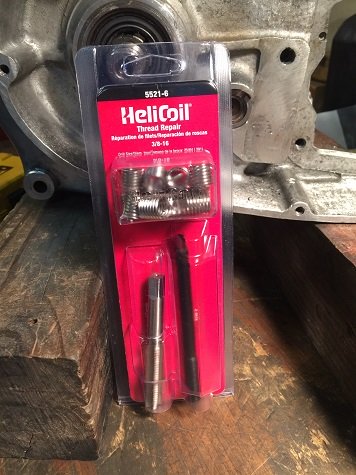 Here are links to the three most common coarse-thread, non-metric kits:
Helicoil Master Thread Repair Kit (Coarse Thread)
This thread repair kit includes the three sizes above, plus 7/16-14 and 1/2-13, so you get five installation tools, five drill bits, and 48 stainless steel inserts. It all comes neatly packaged in a plastic molded case.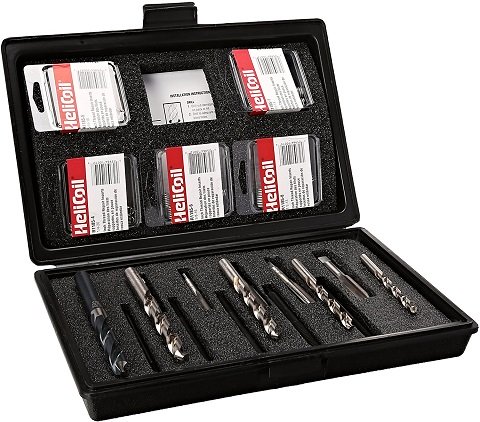 Misc Notes
Disassembling the motor was a lot of extra work, but the anaerobic gasket sealer I had initally sealed the engine cases with proved to be an easy clean-up.
Conclusion
When faced with repairing stripped threads in aluminum, always do what's best for the bike, even if it means disassembling half the motor to do it.